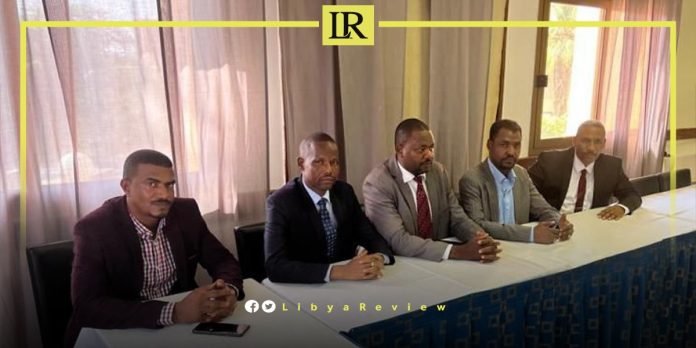 A Sudanese military delegation held talks with seven armed factions from the Darfur region, to discuss withdrawing their forces from Libya, and joining the peace process in Sudan.
Several rebel factions based in Libya signed the "Democratic Path Forces", calling to complete peace in Sudan, end war, and address the root causes of the Sudanese crisis.
The declaration was followed by a two-day meeting (10-11 June) with a government delegation in Niger's capital, Niamey. This was held under the auspices of the Promediation Organization, a French NGO, including professional mediators and experts in the field of mediation and negotiations.
The Sudanese delegation was led by the Head of Military Intelligence, Major General Mohamed Ahmed Sabir, Maj Gen Hamza Youssif Burah of the General Intelligence Services, and three other military officers.
"The aim of the meeting was to discuss the inclusion of these movements in the peace process," Eric Blanchot, Promediation's Director-General told the Sudan Tribune. The process also seeks to ensure "the withdrawal of their fighters from Libya and reintegration in the security forces and society," Blanchot added.
He noted that the success of this requires the support of the international community, and would contribute to the stabilization of both Sudan and Libya.
Darfurian armed groups sought refuge in Libya, where they served as mercenary groups alongside the warring parties. However, their continued presence in Libya is no longer desired as the international community seeks to bring stability to the country.
NSJEM leader, Arbab told the Sudan Tribune that the discussions on security arrangements focused on technical details such as assembly sites, the DDR process, and a timetable for the return of fighters present in Libya.
In October 2021, former Sudanese Foreign Minister, Mariam Al-Sadiq Al-Mahdi confirmed the presence of Sudanese mercenaries in Libya. She stressed that the responsibility of the Sudanese government lies in ensuring that those fighters do not pose a threat to Libya.