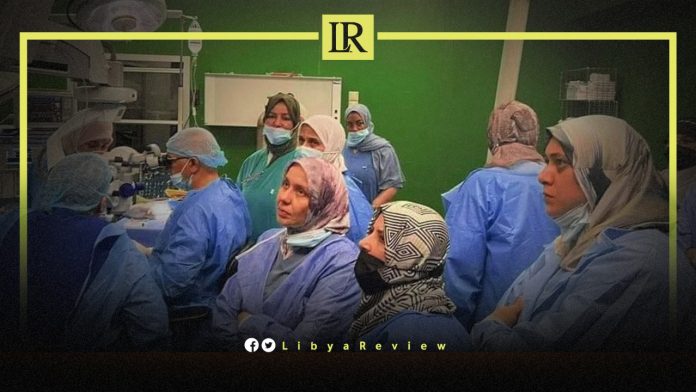 Visiting doctor, Ahmed Mostafa, a consultant glaucoma and eye pressure surgeon in Egypt, performed 40 surgeries at the Tripoli Eye Hospital.
The media office of the Ministry of Health indicated that the doctor performed the surgeries during his two-day stay, with the help of the glaucoma treatment unit. Among the patients, were children as young as a few months old, suffering from hereditary glaucoma.
This comes in implementation of the Visiting Doctor Program, launched by the Minister of Health in August last year. The Director of the Tripoli Eye Hospital, Dr. Rania Al-Khouja, said that the program will "contribute to raising the efficiency of national personnel through the exchange of experiences between visiting doctors, and local medical personnel."
The Minister of Health had approved the formation of a national committee to localise eye treatment services, prepare plans and programs, and to localise treatment within Libya, through the help of visiting doctors.