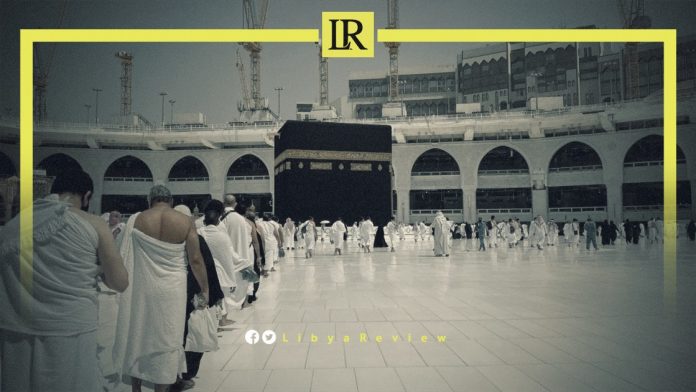 On Saturday, the first group of 250 Libyan pilgrims left Mitiga Airport for Saudi Arabia to perform the annual Islamic pilgrimage in Makkah.
The air bridge between Libya and Saudi Arabia will continue over the coming days to transport the rest of the pilgrims to Medina where they visit the Prophet before sending them to Makkah to perform the rituals of Umrah and prepare for the Hajj.
The Saudi Arabia government has given Indonesia a quota of 3,531people to go on the 2022 Hajj Pilgrimage.
In April, Saudi Arabia announced its plan to receive one million domestic and foreign pilgrims during the upcoming Hajj season, marking the first time that foreign pilgrims will be allowed to perform the annual pilgrimage after the previous two seasons, which were restricted to domestic pilgrims due to COVID-19 outbreaks.
The Ministry of Hajj and Umrah stated that pilgrims to Mecca must be under age 65 and fully vaccinated against the coronavirus.
Moreover, the Ministry added that participants from abroad will be allowed this year but must introduce a recent negative PCR test, affirming that health precautions will be observed.
Meanwhile, flag carrier Saudia announced on Thursday the allocation of 14 aircraft for pilgrims, which are expected to make 268 international flights from and to 15 destinations worldwide, as well as 32 domestic flights.
In total, the airline will be responsible for providing around 107,000 international and 12,800 domestic seats, it added.
The pilgrimage to Islam's holiest site, the Kaaba in the city of Makkah, is one of the five pillars of Islam.
A Muslim is required to perform the Hajj at least once in their lifetime if they have the means.