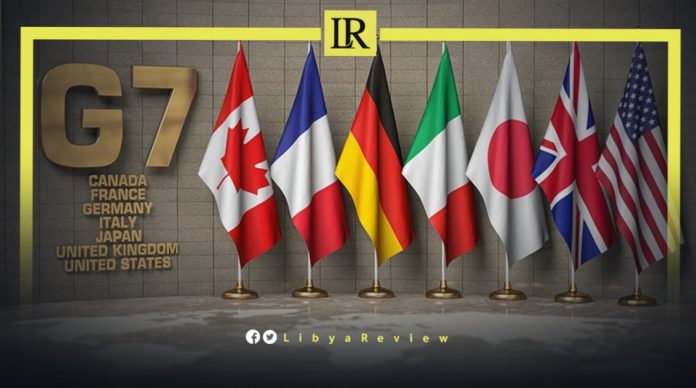 The G7 nations urged "the full resumption of oil production in Libya," and called on all parties to "refrain from using it as an instrument of political confrontation."
In its closing statement after its meetings at Elmau Palace in Bavaria in southern Germany, the Group affirmed its strong commitment to the UN-facilitated and Libyan-owned political process. It reiterated its support for Libya's sovereignty, independence, territorial integrity, and national unity.
The countries stressed the need to hold free and fair Presidential and Parliamentary elections as soon as possible, leading to the formation of a unified government. They also called for full commitment to the October Ceasefire Agreement, and the withdrawal of all foreign forces and mercenaries.
"Progress must be made on justice and accountability for human rights abuses, including conflict-related sexual violence, refugees, and migrants," the statement said.
On Monday, the National Oil Corporation (NOC) said it was considering declaring a state of force majeure "within the next 72 hours, unless production and shipping are resumed at the oil ports in the Gulf of Sirte."
The state-owned firm called on all parties, "to allow oil to flow, and not to be dragged behind calls for escalation."
"We are facing a recurring reality, there are closures in the Gulf of Sirte region, and there are those who are trying to demonize the oil sector in Tripoli. But we will not stand idly by and we will address them in accordance with the legal frameworks," NOC's Chairman, Mustafa Sanalla said.
"The government is responsible for the sovereignty of its institutions. No tolerance should be accepted by any individual, minister, or anyone who politicizes the oil sector and uses it as a tool for any negotiations, bargaining, or settlements," he added.
He said the situation is "very serious," as the continued and regular operation of vital facilities from power plants, drinking water desalination, and strategic factories are conditionally linked to the continuation of oil production.
"The rates of oil exports have decreased in a way that we cannot meet the demand for fuel in the coming weeks," Sanalla concluded.
In April, tribal leaders in the east and south of the country closed major oil fields and ports. This was to protest against Prime Minister, Abdel-Hamid Dbaiba's refusal to hand over power to the Parliament-approved government led by Fathi Bashagha.