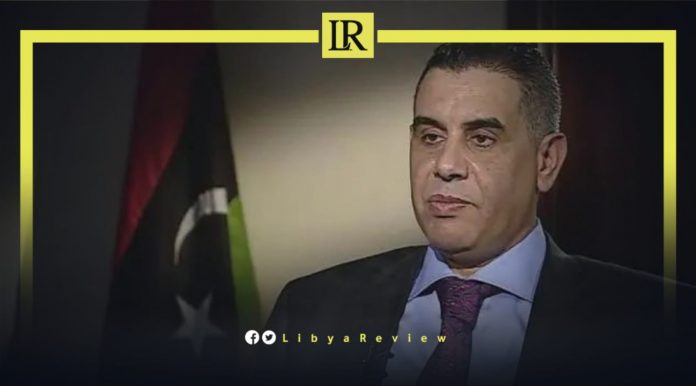 Libya's Deputy Prime Minister-designate, Ali Al-Qatrani said the government's priorities are to disarm militias and then hold general elections.
Al-Qatrani said in an interview with Al-Ain News that the Libyan government, led by Fathi Bashagha aims to hold free, fair, and transparent elections. "But this can only be done by several solutions, the most important of which is disarming the militias," he explained.
Al-Qatrani added that the government is seeking stability in the country by conducting elections, after dissolving the militias and collecting weapons, especially in the western region.
He stressed the need for the international community to recognize the Parliament-appointed government. "The government stems from Libyan-led dialogue, agreed upon by most of the people," he said.
The Deputy PM also emphasised the government's endeavour to achieve stability through an equal distribution of wealth among the western, southern, and eastern regions.
"It is necessary to open new horizons for investment in Libya, by paying attention to new and renewable energies and improving the agricultural and industrial sector in the entire country," he noted.
Al-Qatrani also called on the Central Bank of Libya (CBL) to expedite the disbursement of the state budget, so that the government can work in accordance with its established plans.
Speaker of the Libyan Parliament, Ageela Saleh and Head of the High Council of State (HCS) Khaled Al-Mishri are holding UN-led talks in Geneva. These are focused on finalizing transitional measures, and holding elections, according UN Advisor on Libya Stephanie Williams.
On 10 February, Saleh announced the unanimous appointment of Bashagha as the new Prime Minister. Incumbent PM Abdel-Hamid Dbaiba warned that the appointment of a new interim government could lead to war and chaos in the country. He renewed his pledge to only hand power over to an elected government.