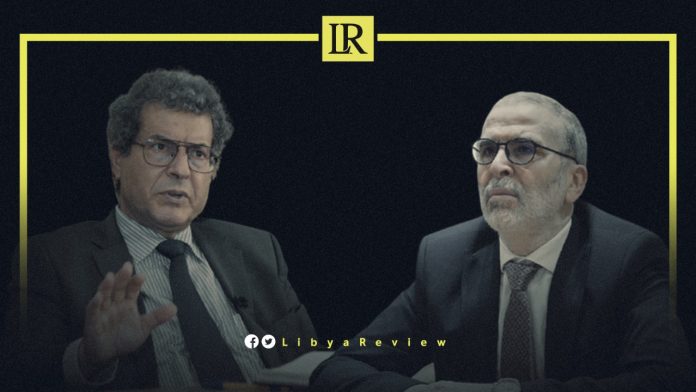 Libya's Oil Minister, Mohamed Aoun accused the Chairman of National Oil Corporation (NOC), Mustafa Sanalla of deliberately concealing daily oil production reports since April.
Aoun said he informed Prime Minister, Abdel-Hamid Dbaiba during the last cabinet meeting on 23 June. "Sanalla didn't respond to our correspondences to this day," Aoun said in press remarks.
When asked about revising gas prices with Italy's Eni, he said Libya has an agreement with Eni and the prices are reviewed every three years.
Last week, Dbaiba said he accepted the proposal of Aoun to reshuffle the NOC's Board of Directors.
He asked Aoun to nominate candidates to replace Sanalla.
The Libyan Parliament's Energy Committee rejected the decision. It said that the Dbaiba's government "has no legal legitimacy and no right to take such decisions, since the withdrawal of confidence from it in September 2021."
It warned of the negative impact of this decision on "the continued flow of oil, the production and the interests of the state, especially during the current political division."
It stressed that it will not recognise any "improvised decisions," and called on the NOC's Board of Directors to take the necessary measures to move the institution's headquarters from Tripoli to Benghazi.
Aoun accused Sanalla of violating the laws and legislation regulating the oil sector, and the technical foundations in managing the fields' reservoirs. "This led to disasters, heavy losses, and technical problems that have negative effects on the performance of the sector and surface equipment," he claimed.