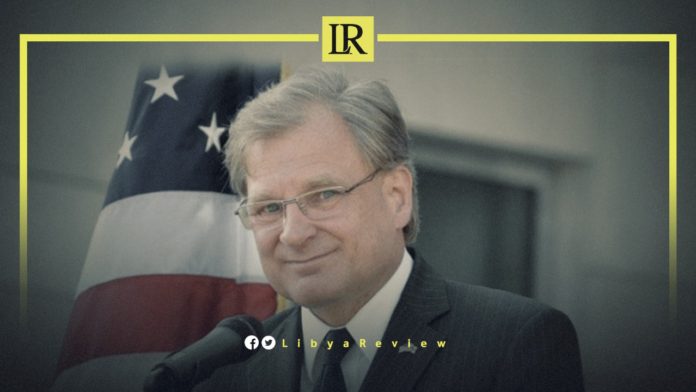 The US Ambassador to Libya, Richard Norland is preparing to leave his post, according to Africa Intelligence.
The French website's sources added that Norland, who was appointed in April 2019 by former US president Donald Trump, will return to Washington. He will continue to perform his duties as "special envoy" for Libya, which was entrusted to him in May 2021, by US Secretary of State Antony Blinken.
"In Tunis – where the US Embassy has been situated since a 2014 relocation for security reasons – Norland will be replaced until the end of the year by his current deputy, Leslie Ordeman, who will act as interim ambassador until a new head of mission is appointed." Africa Intelligence said.
It added that Norland will leave several issues led by Washington unfinished. These include the setting up of the "Libya Special Committee for Oversight" to monitor the transfer of oil and gas revenues.
Norland's departure should swiftly follow that of Stephanie Williams, who is currently Special Adviser to the UN Secretary-General. Her departure had been scheduled for 30 June, but was delayed as Antonio Guterres decides on a new envoy. This comes after his proposal to appoint the former Algerian Foreign Minister, Sabri Boukadoum was rejected at the instigation of the United Arab Emirates.
"Although she is herself a detached member of the US diplomatic corps and former special envoy to Libya, Williams has not always seen eye to eye with Norland, particularly on the issue of how to deal with Fathi Bashagha's March appointment as replacement for Prime Minister, Abdel-Hamid Dbaiba," the report added.
The website said the French Embassy – which may reopen its doors in Tripoli as early as this month – is also set to be turned upside down with the departure, expected in August, of ambassador Béatrice Le Fraper du Hellen after four years in office.