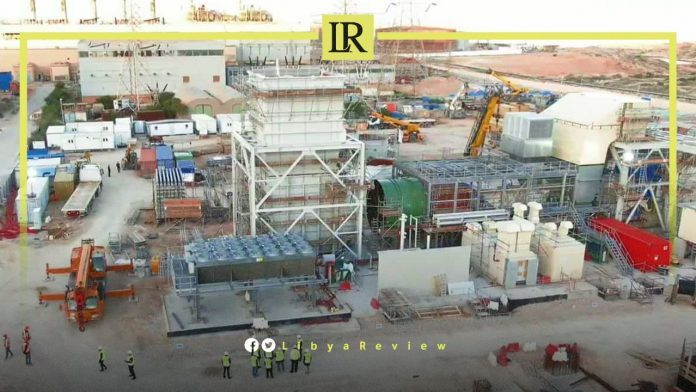 The municipality of Tobruk announced that a ceremony will be held for the launch of the new gas-power station on Monday.
The municipality congratulated its residents and neighbouring municipalities on the operation of the station. It praised the efforts of the electricity company, and officials who contributed to the arrival, installation, and operation of the station.
The General Electricity Company of Libya (GECOL) will begin operating the first unit of the gas station.
The unit is scheduled to enter the electrical network with a production capacity of 180 MW, after the completion of initial tests.
The plant includes four units, with a total production capacity of 740 MW, with work beginning on 25 June 2021.
Notably, GECOL Chairman, Wiam Al-Abdali met with the German Ambassador to Libya, Michael Ohnmacht in Tripoli. They discussed cooperating to develop the waning electricity network in Libya.
A Member of the Board of Directors, Engineer Abdel-Hakim Al-Ferjani also participated in the meeting.
They discussed accelerating the operation of the two emergency stations in the west of Tripoli and Misrata. These are being implemented by a coalition consisting of Germany's Siemens, and Turkey's Anka.
They also discussed conducting urgent and emergency maintenance for some power stations, and developing the electrical network. "On the sidelines of the meeting, the two sides discussed the possibility of benefiting from the expertise of German companies in the field of solar energy," GECOL noted.
Al-Abdali praised the great effort and cooperation provided by Siemens in Libya. In turn, Ohnmacht stressed he would urge German companies to exert more effort in providing the necessary support to GECOL.