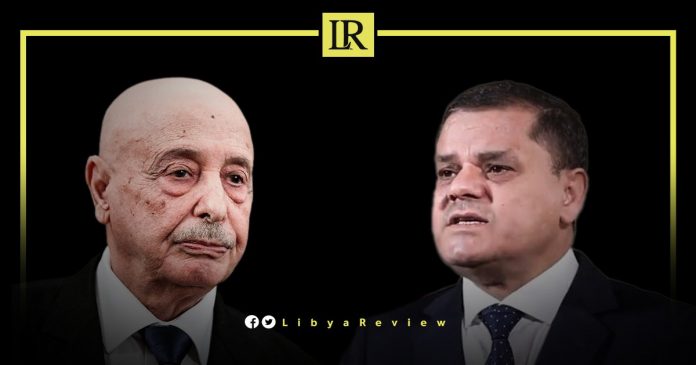 On Friday, the Speaker of the Libyan Parliament, Ageela Saleh accused the Government of National Unity (GNU) of inflaming public opinion against the Parliament.
In a speech on the occasion of Eid Al-Adha, Saleh said that "internal bodies supported by external parties are trying to inflame public opinion against the Parliament, and hold it responsible for the political impasse and the deterioration of services."
He added that "all these schemes seek to create a new fait accompli that will only drag the country to further division and strife. In addition to imposing more threats and challenges facing our national security."
He added that "these bodies must bear responsibility for the consecutive failures that aggravated the suffering of the Libyan people, due to the deterioration of services in general."
The Speaker also recalled the Parliament's "positive involvement in the constitutional talks held in Cairo, where we asserted the importance of abiding by the principle of non-exclusion of any party in the electoral process."
Notably, angry demonstrations swept Libya last weekend protesting declining living standards, electricity cut-offs, and a plethora of other issues.
The protesters blamed the crisis on the ongoing tug-of-war between the main political players. Elections, which are needed to end the repeated rounds of interim phases and usher in much-needed stability and a functioning government continue to be delayed.
Negotiations between rival factions, east, and west, have been ongoing in both Cairo and Geneva. There is yet to be an agreement in sight, for a framework that would make it possible to hold free and fair elections.
Analysts said that there are many reasons why protesters have decided to take to the streets in anger. They can be summarized simply by the failure of the politicians to reach a political accord, and their preference instead to wrestle with each other over power, at the expense of ordinary citizens.
The stalemate has most recently prompted the United Nations and US officials to suggest that Libya's oil revenues be managed by third-party caretakers. This is to ensure equitable distribution, and end the impasse.