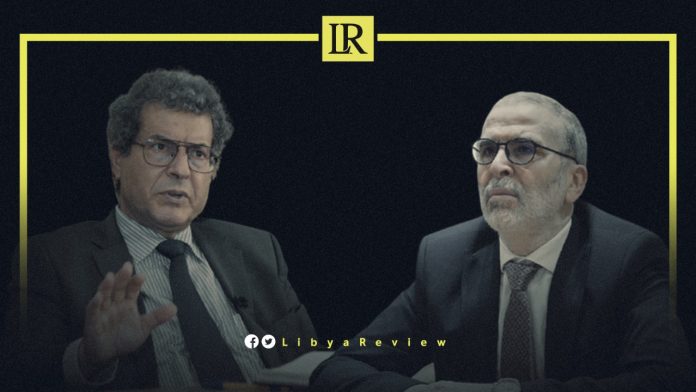 "Oil is our only resource, but it is very poorly managed," said Mohamed Aoun, Libya's Minister of Oil and Gas.
In statements quoted by the French magazine Jeune Afrique, Aoun indicated that the "absence of political will and the lack of proper management of facilities are mainly behind the failure to introduce reforms in the oil sector, and build new refineries."
Aoun criticized the "incompetence" of the Chairman of the National Oil Corporation (NOC), Mustafa Sanalla. He claimed that he continued to hold his position since 2014, "only with the support of foreign oil companies," according to the French magazine.
He stated that the daily losses amount to between $50-70 million dollars a day, due to the closure of a number of oilfields.
Aoun added in a previous interview with Bloomberg that the recent political turmoil reduced oil production by about 400,000 barrels per day. "We formed a committee to prepare a detailed report on the effects of closing oil fields on the local economy, and the lives of individuals," he said.
Aoun pointed out that Libya is excluded from the "OPEC +" agreement, and has not yet reached the specified production quotas.
The minister added that Sanalla has "failed to abide by laws and procedures regulating Libya's oil sector."
"Among Mustafa Sanalla's violations, is that he kept 10.9 billion Libyan dinars with foreign companies for more than 16 months. The Libyan state lost money for a long time, while the Central Bank of Libya (CBL) was taking from the national reserves, to finance the budget," Aoun explained.
"It is a violation that amounts to wasting public money, and is an economic crime," he added
"Libya has gas export contracts with Eni, and their previous contract was for Libya to export about one billion cubic meters per day to Italy. After that, the corporation negotiated with the Italian company for a reduction," Aoun added.
"Now gas-fired power stations in Libya consume one billion cubic meters per day, and Libya does not have any surplus gas or crude oil to export," he explained.
The El-Sharara field in the west of the country, which has a production capacity of 300,000 bpd was recently closed by protesters. They demanded Prime Minister, Abdel-Hamid Dbaiba cede power to Fathi Bashagha.
Moreover, the El-Feel field with a daily capacity of 65,000 barrels, was stopped for the same reason. The Brega export terminals were also closed on Monday.
Aoun demanded the oil sector not be involved in political conflicts, as it is the country's only source of income. He also called on officials not to allow oil to be used as a political bargaining chip.
Libya's production is likely to decline further, with daily production at 1.148 million barrels per day in 2021, the highest in the country since 2012. The lowest production was during 2020, with 367,000 bpd due to closures.