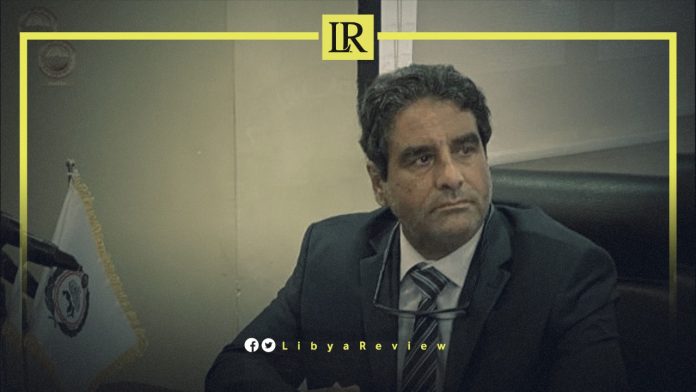 Chairman of the Libyan Parliament's Dialogue Committee, Abdel-Salam Nassiyah criticised the "modest and meager" role of the African Union, regarding the crisis in Libya.
He added that the "decline in the role of the African Union has given the United Nations Support Mission in Libya (UNSMIL) and some regional countries more space to intervene in the Libyan crisis, which has been ongoing for a decade."
Nassiyah pointed to the AU's previous relationship with the Gaddafi regime in Libya. "This may have led to a lack of confidence by a large sector of Libyans in the organisation, especially in the early years that followed the 2011 revolution," he explained.
"It was logical that its role declined at the time, in contrast to some Libyan parties' preference for the role of the United Nations," Nassiyah added.
"The continued decline in the role of the AU has increased Western dominance over the issue, and expanded the volume of current interventions by the UN and regional countries, compared to the timid role played by the Union," he told Al-Sharq Al-Awsat newspaper.
He called on the AU to restore its "lost role" in Libya, and benefit from the state of international and regional discord over the crisis.
Last month, Speaker of the Libyan Parliament, Ageela Saleh received an African Union delegation headed by the Minister of Foreign Affairs of the Congo-Brazzaville, Jean-Claude Gakosso.
Saleh praised the positive role of the African Union in "supporting the stability of Libya, and establishing the rules of democracy and a peaceful path."
"The Libyan Parliament praises the African Union's relentless efforts to start a comprehensive national reconciliation among the Libyan people, unite the parties, and prepare for elections," he added.
Gakosso stressed that the Libyan crisis is receiving great attention, and at the highest levels of the Presidency of the AU. He explained that they have been working for years to resolve the conflict, and noted that "national reconciliation is the only solution to get out of all the crises that Libya is going through.