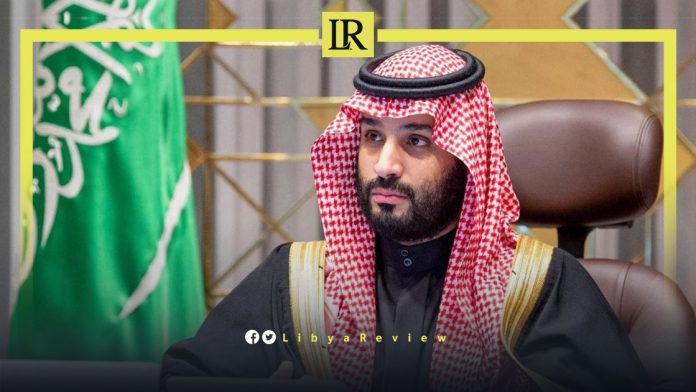 On Saturday, Saudi Crown Prince, Mohammed bin Salman stressed the need to find political and security solutions in Libya.
The Saudi Crown Prince and Deputy Prime Minister chaired the "Jeddah Security and Development Summit," in the presence of leaders and heads of delegations of the Gulf Cooperation Council (GCC), the United States, Jordan, Egypt, and Iraq.
Bin Salman delivered a speech at the summit in which he praised the improvement of Iraq's security and stability, and its cooperation with Saudi Arabia, and GCC states.
He also referred to the cooperation between Saudi Arabia, Egypt, and Jordan. As well as adding that "the security, stability, and prosperity of the region requires finding realistic political solutions to other crises, especially in Syria and Libya, to ensure an end to the suffering of their peoples."
Notably, Saudi Arabia and the US called for the complete departure of foreign forces, foreign fighters, and mercenaries from Libya, without further delay.
These remarks came on the sidelines of US President, Joe Biden's visit to Saudi Arabia, where he held an official meeting with King Salman, and Crown Prince Mohammed bin Salman. The two sides reviewed several regional issues, especially the Libyan crisis.
At the end of their meeting, they issued a communiqué outlining the strategic partnership between the Kingdom of Saudi Arabia and the United States over the coming decades. This is with the aim of advancing mutual interests and advancing a common vision for a more peaceful, secure, prosperous, and stable Middle East.
They also affirmed their support for the Libyan people, as they engage in the UN-brokered political process to prepare for Presidential and Parliamentary elections as soon as possible.
The two sides expressed their full support for the Libyan ceasefire agreement, in accordance with United Nations Security Council Resolution 2570 (2021).
They also underscored the importance of confronting terrorism and violent extremism. As well as their continued commitment to countering Al-Qaeda and IS, stemming the flow of foreign fighters, countering violent extremist propaganda, and cutting off terrorist financing streams.