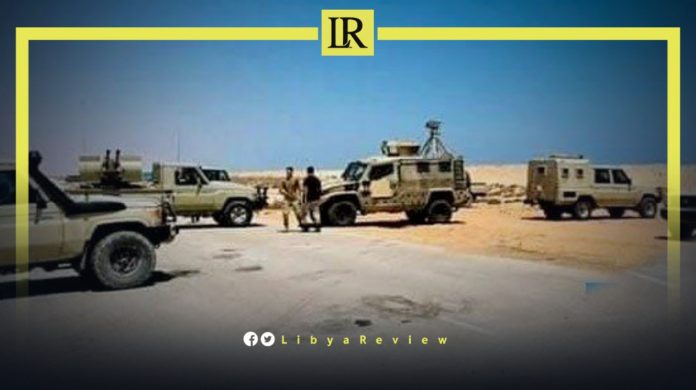 On Tuesday, unidentified gunmen blocked the Coastal Road linking Misrata and Sirte at Gate 50, for the second time in two weeks.
The closure of the road has resulted in the halt of the movement of passengers, cargo trucks, and ambulances transporting patients between eastern and western Libya.
According to witnesses, "a number of armed outlaws, some belonging to an armed group from Misrata and another affiliated with the so-called Shura Council, blocked the Coastal Road this morning and forced the return of travellers from both directions."
Local media reported that armed groups in the past several days closed the road, as the country is witnessing protests against the political and economic situation.
The road connecting western and eastern Libya was reopened in June last year, after two years of closures due to the conflict.
The United Nations Support Mission in Libya (UNSMIL) expressed concern about the reports of closure by armed groups. "UNSMIL is following with deep concern reports of sporadic closures of the Coastal Road west of Sirte at Gate 50," it said in a statement.
The mission stressed the need for all parties to keep the vital road open from both directions, to ensure the free movement of people and goods between cities. "UNSMIL commends the Joint Military Commission 5+5 for their tireless efforts to safeguard the October 2020 ceasefire agreement and calls on all parties to refrain from any provocative acts that could worsen the security situation," the statement said.
Libya has two rival armies present in the East and the West. They were engaged in fierce conflict, before signing an UN-brokered ceasefire agreement in October 2020.