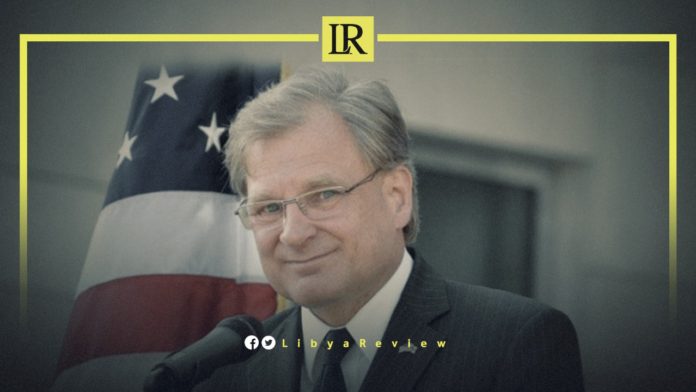 On Friday, the US Ambassador to Libya, Richard Norland called for the warring parties to exercise restraint and preserve stability for the protection of civilians, after deadly clashes erupted between two major militias in Tripoli.
Norland stressed that all actors must resolve their disputes through dialogue, not violence. He added that he supports the calls of the United Nations Support Mission in Libya (UNSMIL) for all parties to maintain stability.
The mission said it has received reports of civilian casualties, as a result of the fighting between two militias in Tripoli last night.
"UNSMIL is deeply concerned about these developments, and calls for an investigation into the incident and justice for the victims and their families. Any action that endangers the lives of civilians is unacceptable," UNSMIL said in a statement on Friday.
It called on all Libyans to do everything possible to preserve the country's fragile stability, at this sensitive time.
"All actors must exercise maximum restraint, address their disputes through dialogue, and abide by their obligations under national and international law to protect civilians and civilian infrastructure," it concluded.
The clashes continued in the Libyan capital, with medium and heavy weapons being used in the fighting. As a result, Mitiga International Airport was closed, as a precautionary measure.
Eyewitnesses said that the clashes had spread from the Al-Jdaida Prison to the Al-Shok Road, behind the Tripoli Medical Center and the Al-Furnaj roundabout that was established months ago.
It was reported that several people were killed, and the clashes resulted in damage to a number of vehicles.
The reason for the clashes was the arrest of a member of the Tripoli Revolutionaries Brigade, led by Ayoub Abu Rass, by RADA forces. Social media pages circulated video clips in which the sound of gunfire was heard.