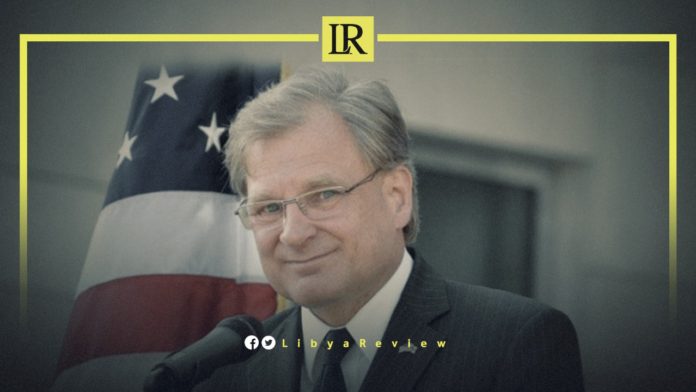 On Saturday, the United States (US) Ambassador to Libya, Richard Norland, warned of the possibility of an escalation of violence in the country, after clashes between armed groups in the capital, Tripoli, spread to the outskirts of the Libyan city of Misrata.
In a statement, Norland said, "today's clashes in Misrata demonstrate the dangerous prospect that the recent violence will escalate. The US urges all political actors and their supporters among armed groups to stand down in order to avoid escalation and further loss of life."
He added that "armed efforts either to test or defend the political status quo risk bringing Libya back to an era its citizens thought had been left behind. Those responsible for such a scenario will be held accountable."
The US Ambassador said, "these heightened tensions demonstrate the urgent necessity for Libya's political leaders to immediately embrace an agreed path to elections which can install a truly legitimate, unified government to serve the interests of all Libyans."
Earlier on Saturday, rival Libyan factions engaged in armed confrontations in the vicinity of the intersection of the main coastal road leading to Tripoli, outside the Libyan city of Misrata.
Rival forces allied to the two main sides in a political standoff over control of the Libyan government have mobilised in the city in recent days, according to residents.
Tensions have been rising for months in Libya as two Prime Ministers vie for power; raising fears of renewed conflict two years after a landmark truce in 2020.
Libya has been gripped by insecurity since a NATO-backed uprising toppled and killed longtime leader Moammar Gaddafi in 2011, leaving a power vacuum armed groups have been wrangling for years to fill.
The clashes were renewed in the Libyan capital on Friday between the most prominent militias in Tripoli. They used medium and heavy weapons during the clashes. As a result, the Mitiga International Airport was closed for fear of shells and missiles falling inside it.
According to the Spokesperson for the Ambulance and Emergency Services, Osama Ali, the death toll has raised to 16 people, including 6 civilians and over 52 were injured during the clashes.
Both groups involved in the fighting are nominally loyal to Abdelhamid Al-Dbaiba's Government of National Unity (GNU), appointed last year as part of a United Nations (UN)-backed peace process to end more than a decade of violence in oil-rich Libya.