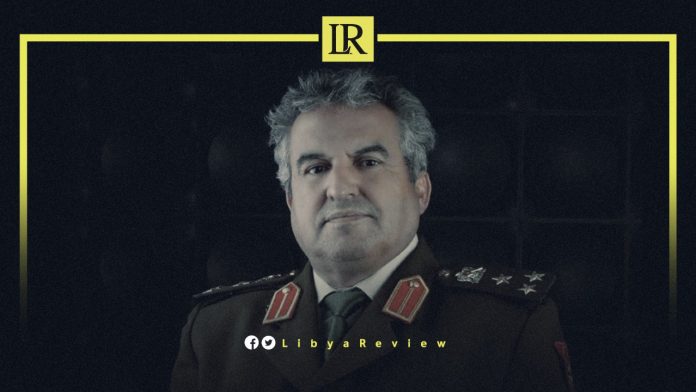 The Director of the Moral Guidance Department of the Libyan National Army (LNA), Major General Khaled Al-Mahjoub, stated that the clashes that took place in the capital were a result of the militias' incursion and supporting it in the absence of the army. He added that militias took control of the situation in Tripoli.
In press statements, Al-Mahjoub confirmed that these scenes are not found in the East or the South, because the armed forces are present in their military hierarchy and are under a clear order.
He added that all forces in the West are committed to all matters of control according to the known rules, and the doctrine of the fighter is loyalty to God first and protection of the homeland.
On Thursday evening, clashes erupted in the Al-Furnaj neighborhood of Tripoli, between the RADA Special Deterrence Forces, and the Tripoli Revolutionaries Brigade.
It was reported that several people were killed, and the clashes resulted in damage to a number of vehicles.
The reason for the clashes was the arrest of a member of the Tripoli Revolutionaries Brigade, led by Ayoub Abu Rass, by RADA forces.
Social media pages circulated video clips in which the sound of gunfire was heard.
Dozens of women found themselves stranded inside a wedding hall near the clashes. Video clips spread on social networking sites showing women crying out from inside wedding halls, on Al-Nawaem Street. They appealed to the fighters to stop the clashes, and open safe corridors to allow them to return home.
The biggest protests for years occurred earlier this month in cities across Libya. This underscored the anger over the lack of elections and nonexistent public services.
Militias in several cities detained people suspected of involvement, prompting the United Nations (UN) mission to express concern on Thursday.
On Saturday, rival Libyan factions engaged in armed confrontations in the vicinity of the intersection of the main coastal road leading to Tripoli, outside the Libyan city of Misrata.
Rival forces allied to the two main sides in a political standoff over control of the Libyan government have mobilised in the city in recent days, according to residents.