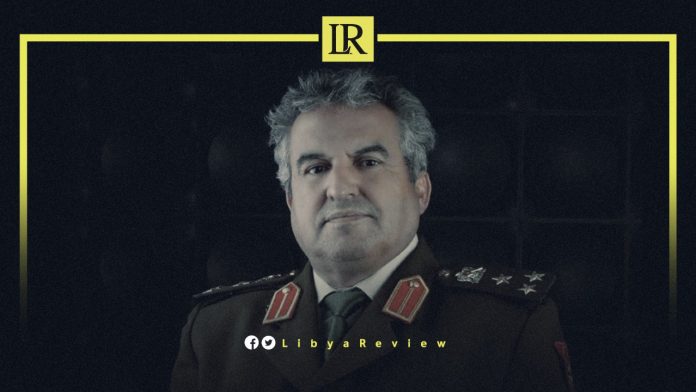 The Director of the Moral Guidance Department in the General Command of the Libyan National Army (LNA) Major General Khaled Al-Mahjoub, said that the budget is being spent on armed militias in the West of the country, and not on the unified armed forces.
During televised statements, Al-Mahjoub stressed the need for the military establishment to return to the West of the country to stop the chaos.
The military official stressed that the military establishment in the West needs support. He noted that thousands of military personnel have been marginalised since February 17th, and have been prevented from forming battalions.
He added that there is a conviction among the citizens of the necessity of ending the chaos, and the return of weapons to the military institution so that the country becomes safe.
Al-Mahjoub stated that the military establishment is very strong in the East and South, and has the ability to carry out many of the tasks that the Libyan citizen want.
The Director of the a Moral Guidance department pointed out that the politicians had no desire to solve the crisis in Libya. He explained that they had started an awareness campaign among the armed formations.
Libya has been gripped by insecurity since a NATO-backed uprising toppled and killed longtime leader Moammar Gaddafi in 2011, leaving a power vacuum armed groups have been wrangling for years to fill.
The clashes were renewed in the Libyan capital on Friday between the most prominent militias in Tripoli. They used medium and heavy weapons during the clashes. As a result, the Mitiga International Airport was closed for fear of shells and missiles falling inside it.
According to the Spokesperson for the Ambulance and Emergency Services, Osama Ali, the death toll has risen to 16 people, including 6 civilians and over 52 were injured during the clashes.