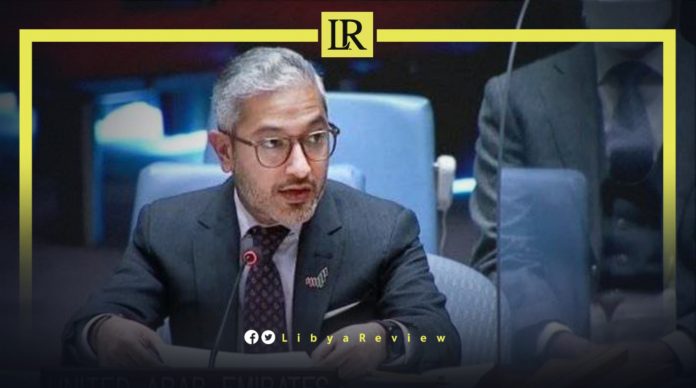 The representative of the United Arab Emirates at the UN Security Council stressed the need to avoid violence in Libya, and to preserve the outcomes of the recent Cairo and Geneva dialogues.
During his speech before the Security Council on the briefing session on Libya, he also held the political stalemate in Libya responsible for the current situation of the country.
He called for expediting the holding of elections, and stressed the need to bring the Libyan parties together based on the values ​​of justice.
The representative added that Libya's Coastal Road must be kept open, to ensure the free movement of goods and people between cities. He also praised the efforts of the 5 + 5 Joint Military Commission (JMC) in maintaining the ceasefire agreement, and emphasised the need to work on the withdrawal of foreign forces and mercenaries from Libya.
On Saturday, rival factions in Libya clashed on the main Coastal Road leading to Tripoli, outside the city of Misrata. Supporters of the two rival governments have mobilised in recent days, according to residents.
Tensions have been rising for months in Libya as two Prime Ministers vie for power; raising fears of a renewed conflict, two years after a landmark truce in 2020.
Libya has been gripped by insecurity since a NATO-backed uprising toppled and killed longtime leader Muammar Gaddafi in 2011, leaving a power vacuum armed groups have been wrangling for years to fill.