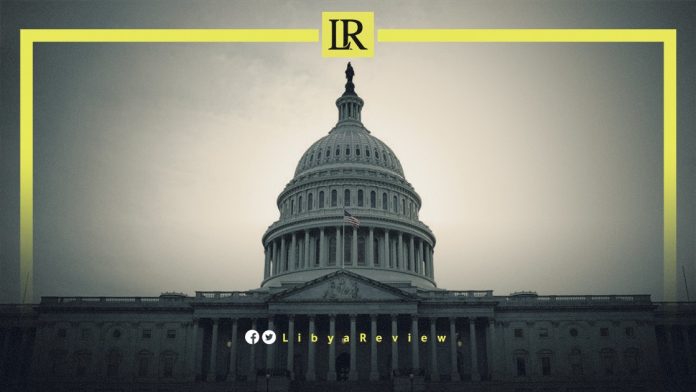 The US Congress passed a bill on Tuesday to posthumously award the Congressional Gold Medal to the four Americans killed in the 2012 terrorist attack on the American Consulate in Benghazi, eastern Libya.
The House approved the measure to award the Congressional Gold Medal to J. Christopher Stevens, the then-US Ambassador to Libya; Sean Smith, who served as a State Department information management officer in Benghazi; and Tyrone Woods and Glen Doherty, who were Navy SEALS and CIA security contractors.
The American officials were killed on 11 September 2012, when a group of extremists attacked US facilities in Benghazi. In January 2020, Libyan national Mustafa Al-Imam was sentenced to more than 19 years in prison for crimes connected to the terrorist attack.
This September will mark 10 years since the death of the four Americans.
The sponsor of the bill, Stephen Lynch said "In view of the approaching 10th anniversary of those terrorist attacks against the US Consulate, the nearby classified annexe, and personnel in Benghazi, Libya, it is more than fitting we bestow the gold medal on these four fallen American heroes who bravely defended our compound and dedicated their lives to patriotic service on behalf of the United States of America," during debate on the House floor on Tuesday.
The Congressional Gold Medal, which is the highest expression of national appreciation, is being awarded to the four Americans who died in the attack "in recognition of their contributions to the Nation."
Notably, Allison Fluke-Ekren, a 42-year-old US citizen has pleaded guilty to charges of supporting IS in Libya.
The Washington Post reported in June 2022 that Fluke-Ekren led an all-female IS battalion, becoming the first American woman to receive a leadership role within the organization.
The New York Times also confirmed that Fluke-Ekren provided several details about her involvement in the attacks on the US Consulate in 2012. She was among those who trained a number of attackers on the use of machine guns and explosive devices. A verdict against her is expected on 25 October this year.