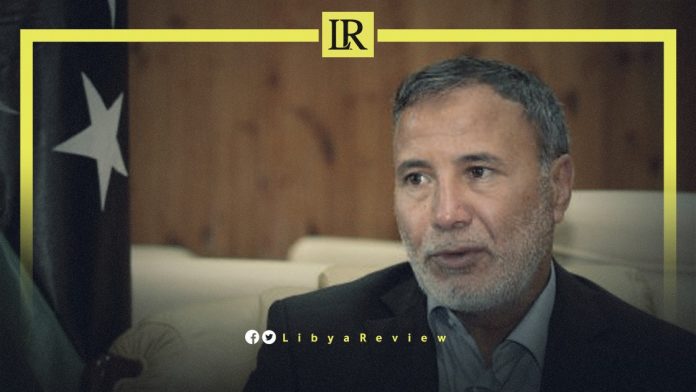 On Wednesday, Osama Al-Juwaili, a military commander in Libya's Western Region, held a meeting with several militias loyal to Prime Minister Abdel-Hamid Dbaiba.
In press statements, Al-Juwaili said that the Dbaiba-led government "has lost legitimacy and legal jurisdiction since the eastern-based Parliament passed a vote of confidence to the government of Fathi Bashagha."
He called for a peaceful transfer of power, noting, "We may be forced to use force to secure the work of the Bashaga government."
Al-Juwaili told the armed groups that Dbaiba must leave office peacefully to "spare Tripoli a war"
The meeting reportedly ended without a final agreement, which led Al-Juwaili to request another meeting with other armed groups from Tripoli and Misrata. This was to "come up with a unanimous opinion against the Dbaiba government".
According to sources, two of the biggest armed groups in Tripoli, the Deterrence Force (RADA) and the 444th Brigade, did not attend the meeting. They distanced themselves from Dbaiba, claiming to be "neutral."
Now, Al-Juwaili's powerful Zintan brigades are in the pro-Bashagha camp, and the standoff between the two PM's provides a window into Libya's cynical and mutable political alliances.
Last week, Tripoli witnessed armed clashes between rival militias, followed by more clashes on Saturday on the outskirts of Misrata. This raised fears about the collapse of the 2020 ceasefire agreement.
The clashes took place a few days after "a rare meeting between senior military leaders from western and eastern Libya to name a single Chief of Staff to unify the military institution." Several people were killed, including civilians and the clashes resulted in damage to vehicles and homes.
The reason for the fighting was the arrest of a member of the Tripoli Revolutionaries Brigade, led by Ayoub Abu Rass, by RADA forces.