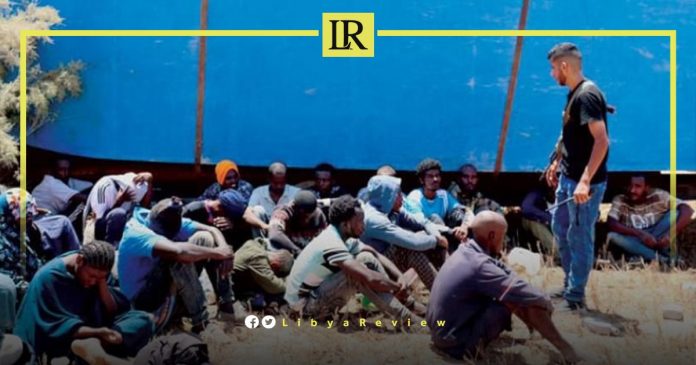 The United Nations High Commissioner for Refugees (UNHCR) said that it had evacuated 85 asylum-seekers from the "most vulnerable" groups to Italy, through a chartered flight.
It pointed out that the group includes a mix of nationalities, and among them were people who were recently released from detention centers.
Hundreds of irregular migrants continue to gather in Libyan cities near the sea, in an attempt to travel to Europe. The International Organization for Migration (IOM) said that it has helped repatriate more than 60,000 migrants from Libya to their home countries during the past seven years, in a "safe and dignified manner", through the voluntary humanitarian return program.
The IOM described this program as a "critical lifeline" for stranded migrants from 46 different countries, across Africa and Asia.
UNHCR has been providing information to protect those wishing to "voluntary return" from misconduct and fraud. Despite the repeated operations, many migrants in Libya are still waiting for their turn to be repatriated.
Last week, a new batch of 143 stranded Nigerian migrants were repatriated home from Libya. They were received by the National Emergency Management Agency of Nigeria (NEMA), upon their arrival at the Murtala Muhammed International Airport, Lagos. NEMA is a Nigerian agency set up by the Federal Government, responsible for tackling disaster-related issues through the establishment of concrete structures and measures.
Earlier this month, the IOM said that a total of 9,000 migrants, including 656 women and 342 minors were returned to Libya, after being rescued off the country's coast in 2022.
"In the period of January -June, a total of 9,000 migrants have been disembarked back on Libyan shores," IOM said in a statement late Monday. The UN agency also added that 156 migrants drowned, and 565 others went missing this year.
In 2021, a total of 32,425 migrants were returned to Libya, 662 died, and 891 others went missing, the IOM revealed.
Libya has been suffering insecurity and chaos since the fall of the late leader Muammar Gaddafi in 2011. This has made the country the preferred point of departure for migrants who want to cross the Mediterranean to European shores.