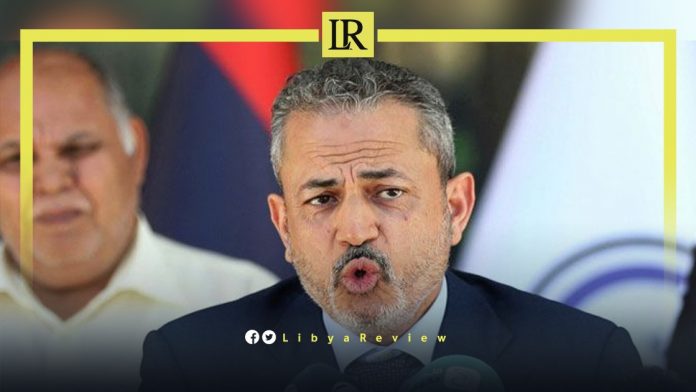 The Chairman of Libya's National Oil Corporation (NOC), Farhat Bengadra met with the Italian Ambassador to Libya, Giuseppe Buccino in Tripoli. Bengadra confirmed the NOC's impartiality, and the historical cooperation between the two countries in the oil and gas sector.
According to a tweet published by the NOC's account on Twitter, Bengadra affirmed that "many investment opportunities are available that require expertise and international technical and economic capabilities, especially in production, as the NOC looks forward to increasing production rates."
The NOC Head recently hosted a dinner for a number of ambassadors accredited to Libya, in coordination with the Ministry of Oil and Gas and the Ministry of Foreign Affairs. The meeting was attended by a number of ministers of the Government of National Unity (GNU).
They discussed cooperation in the oil sector between the NOC, and the attending countries.
On Wednesday, Bengadara issued a decision assigning Ayman Abdel-Mawla Al-Mismari as the Director General of the NOC's Benghazi branch.
Bengadra stated that "oil production has increased to one million and 75,000 barrels per day."He had previously announced the lifting of the force majeure at all fields and ports, and the end of the blockade.
"I gave instructions to start oil production and raise the state of force majeure. We appreciate the efforts made by all local and international parties," Bengadra said.
The NOC Head pointed out that the Board of Directors "continues to perform its duties impartially, away from political squabbles, pledging transparency and disclosure away from improvised individual action."
He vowed that "the Corporation will operate away from political strife, and this vital sector will not be politicised."