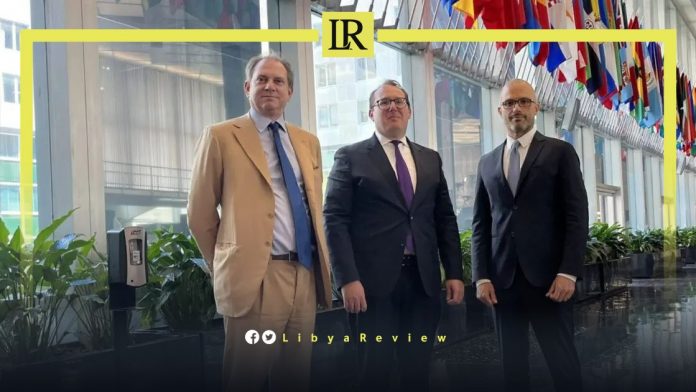 Italy's Special Envoy to Libya, Nicola Orlando said that "intensive consultations were held with several interlocutors and institutional analysts in Washington, regarding the Libyan crisis."
In a meeting with officials of the US State Department, Orlando affirmed the "shared priority of supporting the UN-led operation in Libya." He added that, "holding elections was the only way to overcome the current crisis."
The two sides stressed the "importance of avoiding destabilizing unilateral actions, pursuing dialogue, and ensuring a comprehensive settlement is reached." They also called for "maintaining the neutrality of sovereign institutions, and ensuring the transparency of oil revenues in Libya."
Notably, Orlando affirmed his continuous support for "the commitment of the United Nations to peace and stability in Libya through elections."
He made his statements as the UN Secretary-General's Special Adviser to Libya, Stephanie Williams ends her mandate.
"Thank you for your dedication. Her efficient and determined mediation has opened an important new chapter of hope," Orlando said.
The Italian diplomat stressed that the peace and prosperity of a united Libya depend, ultimately, on the goodwill of the country's leaders and key players.
He urged Libyan leaders to "put Libya and its people at the forefront of their own interests, seek a unified executive authority, and resolutely reject conflicts and violence,"