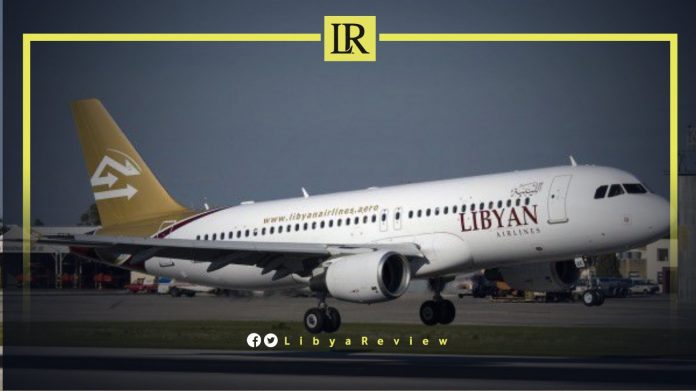 A Libyan Airlines plane returned to Cairo International Airport moments after taking off from the airport due to a technical malfunction.
The Media Office of Libyan Airlines said, "a few moments after the plane took off, the Captain found out that there was a defect. He took the plane to the airport in order to preserve the safety of the passengers, and for maintenance."
"The malfunction resulted in confusion and anxiety among the passengers of the plane," the statement added. Libyan Airlines pointed out that it will fly a private plane to return the stranded passengers to Libya.
Notably, Cairo International Airport received its first flight from Tripoli in September 2021. The Egyptian Civil Aviation Authority suspended flights between Libya and Cairo in 2014. This was due to the insecurity, and political turbulence that was rampant in Libya over the past seven years.
Libya has remained beset by turmoil since 2011, when long-time ruler Moammar Gaddafi was ousted and killed in a bloody NATO-backed uprising.
The decision to resume flights came after a visit to Cairo paid by the outgoing Prime Minister of the Government of National Unity (GNU) to Cairo, where a number of agreements were signed between the two countries.
Egypt and Libya signed more than 14 economic agreements and memoranda of understanding (MoU) in the Egyptian capital, Cairo, with an initial value exceeding billions of dollars.
In March 2011, the United Nations (UN) Security Council adopted Resolution 1973, establishing a ban on all Libyan airspace in order to protect civilians during the uprising that toppled Moammar Gaddafi's government, according to Xinhua.
In April 2022, the European Union (EU) announced that it will continue to prevent Libyan planes from entering its airspace. This decision was made due to fears that the Libyan authorities will not be able to guarantee the safety of planes, and the continuing clashes between the conflicting Libyan parties.
The European safety list of banned airlines included Afriqiyah Airways, Libyan Airlines, Buraq Air, Ghadames Air Transport, Global Aviation and Service Group, Air Libya, and Petro Air.