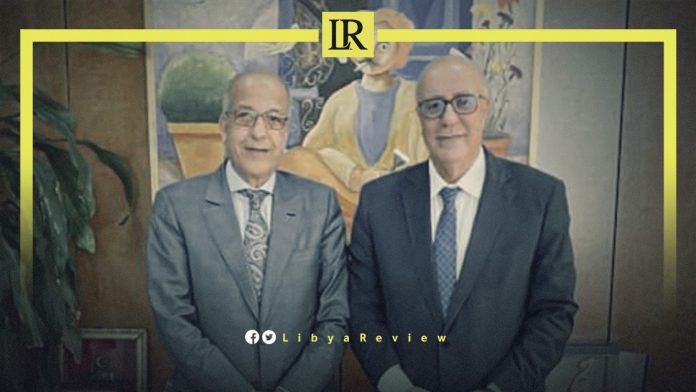 The Central Bank of Libya (CBL) said that the Governor of the Bank, Sadiq al-Kabir, and his Tunisian counterpart, Marouane El Abassi, discussed common files in the banking and financial areas.
According to the CBL's statement, both sides discussed reviewing some cooperation agreements and exchange of experiences signed between the two banks.
Al-Kabir held meetings in Tunisia during his visit in the past few days. On Friday, the Tunisian capital hosted a meeting between Al-Kabir, and the United States (US) Ambassador to Libya, Richard Norland, to discuss issues related to public spending and transparency.
During the talks, Norland reiterated his appreciation of efforts by the CBL to enhance transparency and provide greater information about the use of public funds.
The US Embassy in Libya said in a statement that Ambassador Norland was briefed on the bank's ongoing reunification efforts.
It added that the US hoped this process will provide tangible benefits to the Libyan people.
Norland underlined his belief that progress on the CBL's re-unification is an important aspect of the wider process of reconciliation that should continue in all sectors.
On his part, the CBL Governor stressed that they have adopted positive new steps to increase transparency in public spending that will enhance the accountability of Libyan financial and economic institutions.
The CBL said the steps are being taken with the aim to give Libyans confidence that national funds are spent for their benefit.