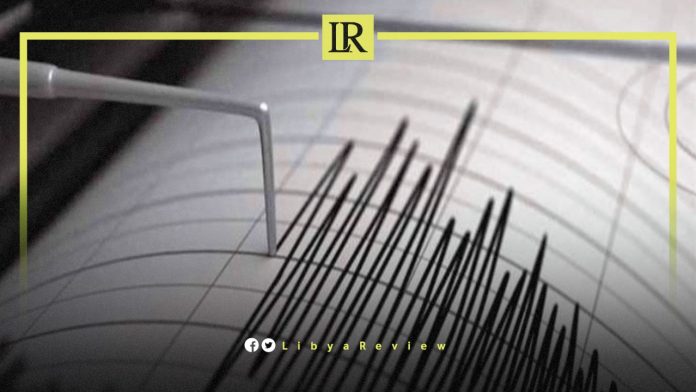 A 5.9-magnitude earthquake hit the Libyan coastal city of Benghazi on Friday evening, and lasted for several seconds. Libyan authorities did not disclose any loss of life or facilities.
Residents reported that they felt the tremor at 11:31 on Friday night, with one claiming his building was "shaking for few seconds, and then the earthquake stopped."
"On the sixth floor of the hotel, I felt the bed move and could see the curtains moving," another resident said, according to the Euro-Mediterranean Seismological Center (EMSC)
The EMSC reported that an earthquake occurred in the Mediterranean, 189 km northwest of Benghazi. The center added that it recorded a tremor with a magnitude of 5.9 on the Richter scale, at a depth of 10 kilometers.
Meanwhile, Malta Today news said a tremor off the coast of Libya moved the needle at a local earthquake observatory. "The minor earthquake registered as a magnitude 5.3 event at the Wied Dalam seismic station, which is operated by a research group from the University of Malta," it added.
Two smaller quakes measuring 3.8 on the Richter scale were recorded on Saturday morning. Those two tremors were traced to an area between Malta and Pantelleria, the Seismic Monitoring and Research Group said.
Benghazi is a major seaport and the second-most populous city in the country, with an estimated population of 807,250 in 2020.