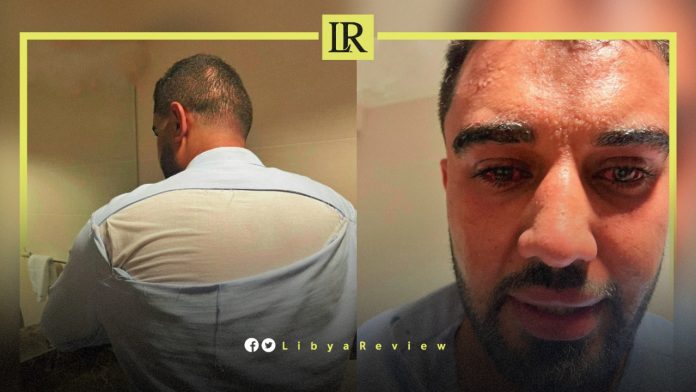 The Libyan Centre for Freedom of the Press (LCFP) strongly condemned the violent attack against journalist Mohamed Masoud, an Al Arabiya TV correspondent.
The centre confirmed that security elements charged with protecting the Parliament building attacked Masoud, while he was covering the Parliamentary session on Monday.
The LCFP explained that armed security forces severely beat the Al-Arabiya correspondent, and destroyed his filming equipment during a live broadcast.
It called on the security services in Tobruk to "compel the security elements to be impartial in dealing with all media outlets, and to stand against all forms of violence and repeated attacks against journalists. "
In May, the Libyan Organisation For Independent Media (LOFIM) issued its annual report, in which it documented violations committed against press freedom in Libya from May 2021 to May 2022.
The report said that the frequency of violations committed against press freedom remained the same. It recorded 14 violations, including 10 attacks against journalists in five Libyan cities.
The violations included enforced disappearance, arbitrary arrests, and physical assault. 40% of these violations occurred in Sirte, 20% in Tripoli and Benghazi, and 10% in Surman and Ajdabiya.
The report also indicated that female journalists in Libya are specifically targeted. 10% of the total violations were conducted against female journalists.
The LOFIM added that defamation lawsuits, publishing secret news, inflaming public opinion, and other lawsuits are still being filed against journalists, despite the international condemnations of these laws.
The LOFIM called on all state institutions to protect journalists and media institutions. It also urged the Libyan authorities to take further steps to protect press freedom, and provide an enabling environment for the media.
It also called on the legislative authority to issue new laws regulating the media in Libya. As well as to abolish legislation that imposes penalties, including death, for crimes related to the peaceful expression of opinion.
The report urged the authorities not to try journalists before military courts, and to amend the anti-terror law. "Trying citizens before military courts in opinion cases is a grave breach of Libya's international obligations to protect freedom of opinion and expression," the report concluded.