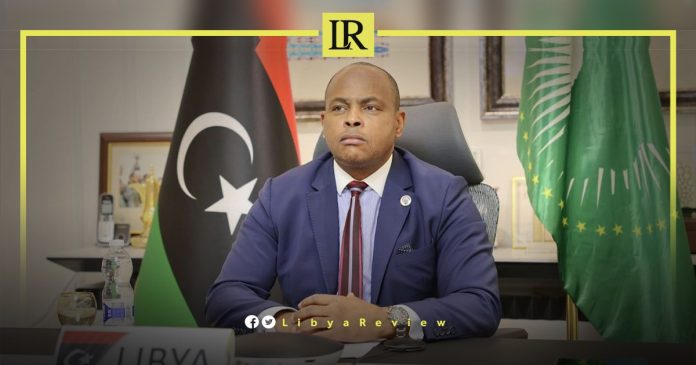 On Thursday, the Undersecretary of Libya's Ministry of Foreign Affairs for International Cooperation and Organizations, Omar Keti took part in the coordinating ministerial meeting of the Forum on China-Africa Cooperation (FOCAC).
During the meeting, the Chinese Minister of Foreign Affairs, Wang Yi stressed the importance of enhancing the joint partnership between Africa and China.
He also called for the full implementation of the outcomes of the Eighth FOCAC Ministerial Conference held in Dakar, 29-30 November 2021.
Yi applauded "the spirit of China-Africa friendship and cooperation, and the building of a China-Africa community with a shared future in the new era put forward by China's President Xi Jinping."
The Chinese FM also voiced support for the 35th Ordinary Session of the African Union Assembly. This is set to adopt a resolution that "condemns the practice by any country to impose economic and political pressure on others through unilateral coercive measures, and urges for the lifting of these measures that violate the purposes and principles of the UN Charter."
The meeting was attended by a number of African foreign ministers, and the Vice-Chairman of the African Union Commission.
Notably, Yi held a telephone call with the Head of the Libyan Presidential Council, Mohamed Al Mnifi. He confirmed that China "firmly supports Libya in safeguarding state sovereignty, independence and territorial integrity."
He also appreciated Libya's " adherence to its friendly policy towards China and its valuable support on issues concerning China's core interests and major concerns. "
"China is ready to stand firmly with Libya, jointly uphold the basic norm of non-interference in international relations, and safeguard the legitimate rights and interests of China and Libya. As well as the common interests of developing countries," Yi concluded.