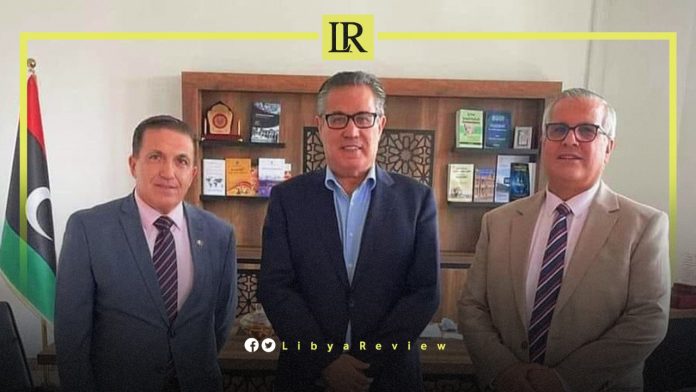 The Maltese Ambassador to Libya, Charles Saliba, affirmed his country's support for efforts to recover Libyan assets and funds frozen in Maltese banks as soon as legal procedures are completed.
Saliba held a meeting with the Director of the Libyan State Funds Recovery and Asset Management Office (LARMO), Mohamed Ramadan, in Tripoli.
According to LARMO's statement, the meeting was attended by the Undersecretary of the Libyan Ministry of Foreign Affairs and the Chairman of the Follow-up Committee for Libyan Citizens Seized Funds in Malta, Murad Hamima, as well as a representative of the Central Bank of Libya (CBL).
The meeting dealt with the latest developments in the file of Libyan frozen funds and assets in Malta, and follow-up on the measures taken in this regard.
Saliba commended the tireless efforts of the LARMO in handling this file in a "professional and transparent manner," according to the statement.
In June, a Maltese court ordered the Bank of Valletta (BoV) to return around €96 million, linked to the heirs of late long-time leader, Moammar Gaddafi back to the Libyan state.
In a legal battle that started a year after Gaddafi's violent overthrow and death in 2011, a Maltese court agreed that the money should be returned to Libya.
Gaddafi's son, Mutassim was discovered to be the owner of a Maltese-registered company with BoV accounts.
The money was managed by the former Labour Party Treasurer, Joe Sammut, an accountant who had been facing proceedings in court for creating companies with false stock. This was to secure residence permits for Libyan businessmen in Malta.
The three accounts at the BoV were held in the name of Capital Resources, a company owned by Gaddafi, but whose name appeared as Muatasimbllah Muammar Abuminyar.
Muatassim, 36, died on the 20th of October 2011 after being captured at the fall of Sirte.