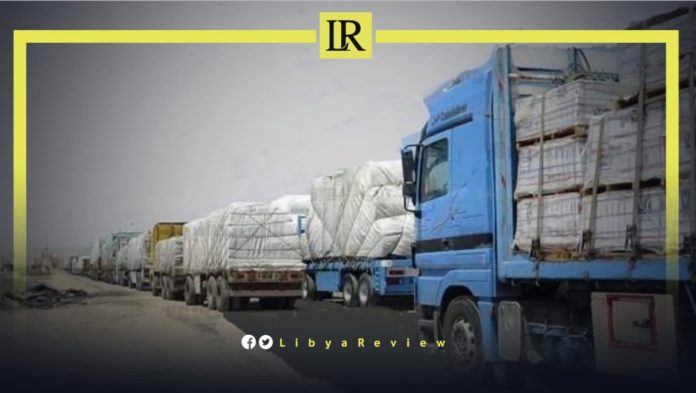 The Egyptian Ministry of Agriculture announced that agricultural exports to Libya for 2022 amounted to 63,181 thousand tons, as of mid-August.
The ministry said on Tuesday that it had approved nine shipments of pepper to Libya. It noted that it has not received any notifications of rejection of any shipments from Libya.
However, Libya's Food and Drug Control Center (FDCC) said last week that it has rejected a "rotten" shipment of guava from Egypt. It cited that the samples do not retain proper characteristics, in addition to the presence of mould. The FDCC stated that the shipment, consisting of 500 guava cases, arrived at the Imsaed land port, and were rejected.
"No agricultural shipments, whether pepper or other, were examined or exported from the Salloum land port to Libya," the Egyptian ministry said, suggesting that rejected shipments may have been exported by illegal means.
The ministry also denied exporting any shipments of guava crops to Libya, since the beginning of 2022.
"Egyptian agricultural exports to Libya are distinct, and do not face any obstacles. The total amount of exports to Libya during the year 2020 amounted to about 62 thousand tons, and in 2021 more than 89 thousand tons," said Ahmed Al-Attar, the Head of the Egyptian Agricultural Quarantine.
Notably, thousands of tons of rice, edible oils, vegetables, and fruits have recently reached Libya through the Salloum land port last week, according to Chairman of the Libyan-Egyptian Economic Chamber, Ibrahim Al-Jarari.
Al-Jarari told Sky News Arabia that the Egyptian government "showed great cooperation to alleviate Libya's suffering."
The UN's Food and Agriculture Organization (FAO) said that Libya relies heavily on imports, with 90% of its cereal, wheat, and barley needs.