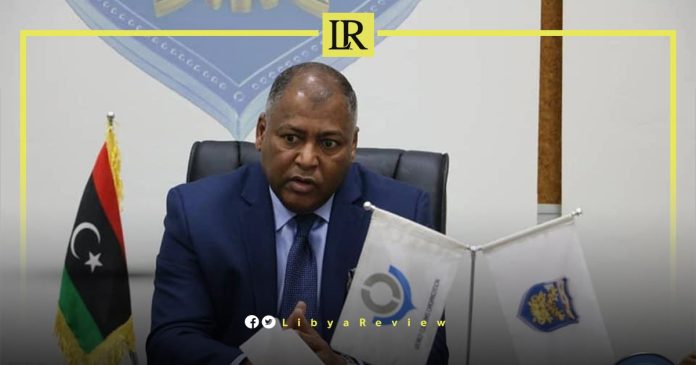 The Libyan Finance Minister, Khaled Al-Mabrouk stated that the World Bank expressed its desire to help Libya, especially in the healthcare and electricity sectors.
During a speech he delivered at the opening session of the Development Partners Forum of Libya, Al-Mabrouk added that the stability of the Libyan economy "needs more technical and logistical support from international organizations, especially the World Bank."
"The forum aims to present visions and ideas that will allow Libya to revive the national economy, and mitigate the effects of external shocks to which our economy is exposed," Al-Mabrouk said.
He pointed out that the World Bank Group is "willing to provide technical and logistical assistance and advice, with the help of experts in several fields."
He expressed his hope that other forums would be held with international institutions such as the African Bank and the Islamic Bank, to benefit from them.
Last week, the Parliament-designated Prime Minister Fathi Bashagha claimed that "only three or four companies control the Libyan economy." He explained that "those companies are owned by family members of the Prime Minister of the Government of National Unity (GNU), Abdel-Hamid Dbaiba."
In a speech, Bashagha stressed that the GNU "failed to lead Libya to elections, and does not have the will to meet the aspirations of the Libyan people." He said that Dbaiba's government "only seeks power, with the help of some countries that have certain interests in Libya."
In addition, Bashagha accused the GNU of obstructing the country's long-awaited elections. "We should have now had a new government, a new Parliament, and an elected President had the elections been held as scheduled."
"The Libyan economy is totally controlled by three companies owned by the family of Abdel-Hamid Dbaiba, and we receive reports from currency dealers that money is directly deposited in the bank accounts of these companies." He indicated that this is "behind the current economic recession, which could be catastrophic if the situation continues unchanged."
The PM urged for "putting the Libyan economy on track, by forming a national committee tasked with preventing the monopoly of Libyan funds, at the hands of a small number of businessmen and traders."