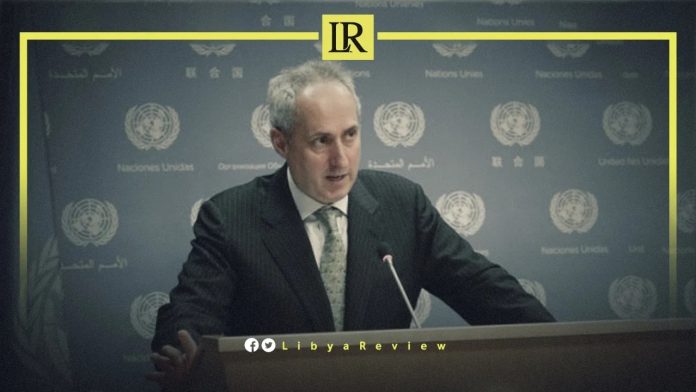 The Spokesman for the UN Secretary-General, Stéphane Dujarric stated that they are "watching with great concern the developments taking place in Libya, including the mobilisation of forces and threats to resort to the use of force for political benefits."
In a press conference, Dujarric added that "it is very important that there be no escalation on this front." He called on the concerned parties to "take into account the interests of the Libyan people."
He pointed out that the "interests of the Libyans include establishing peace, and the United Nations Support Mission in Libya (UNSMIL) is now engaged with all parties to achieve this purpose." The Spokesman stressed that "no one wants the situation to go backward."
On Thursday, Libya's National Oil Corporation (NOC) announced that at least one worker died, and another was injured in an explosion that hit the Nitrogen Unit of Well A55 of the Zueitina Oil Company's Al-Intisar Field.
In a statement, the Corporation explained that the worker belonged to Al-Nisr Company, which was carrying out work on the A55 well.
The NOC added that "the fire was immediately put out and the well was well-secured, but unfortunately one of the contractor's workers died and another was transferred to the hospital in a stable condition."
It confirmed that its Chairman, Farhat Bengdara called for an independent Investigation into the causes of the incident. As well as for all security and safety measures to be taken, and for the procedures to transport and bury the deceased to also be taken.