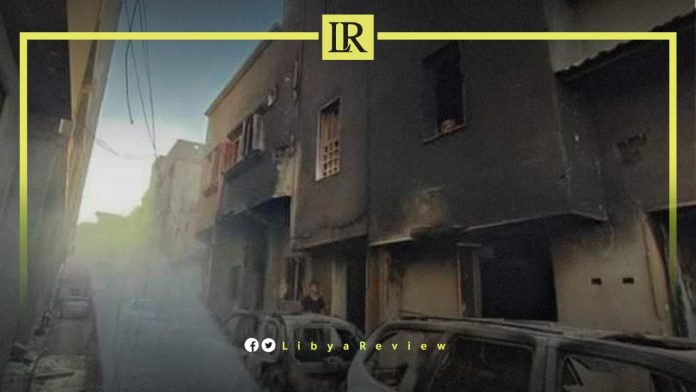 The United Arab Emirates (UAE) condemned the recent violence in Libya. It called on all parties to "immediately stop military operations, preserve the safety of civilians, government headquarters, and property, and for all parties to exercise the utmost restraint, to get out of the current crisis."
It called for "abandoning division, restoring calm and serious dialogue, prioritising the national interest, and restoring security and stability in Libya."
The UAE reiterated its calls for a solution to the conflict in Libya, confirming its "full support to preserve the security, stability, and unity of the country, in accordance with the outcomes of the roadmap, the Security Council resolutions, and the ceasefire agreement. In order to ensure the success of the elections, and the aspirations of the Libyan people towards development, stability, and prosperity."
On Saturday, Spokesman for the Egyptian Ministry of Foreign Affairs, Ahmed Hafez said that Egypt "calls on all Libyan parties, national forces, and social components to end the military escalation in Tripoli.
In a statement, he called on all parties to "give priority to the language of dialogue, avoid violence, and practice restraint in order to spare bloodshed."
He called for the "protection of civilians and to preserve the security, stability, and capabilities of the Libyan people, while upholding the country's supreme interest."
Hafez confirmed Egypt's "keenness for our Libyan brothers to reach a consensual intra-Libyan solution. In a way that meets their aspirations and vision to move towards the future and achieve the desired stability in Libya."
Deadly clashes erupted in Tripoli overnight, and lasted into Saturday morning, with rival factions exchanging heavy gunfire and the sounds of several loud blasts ricocheting around the city.
The Libyan Health Ministry reported that the death toll rose to 32, and 159 were wounded during clashes.