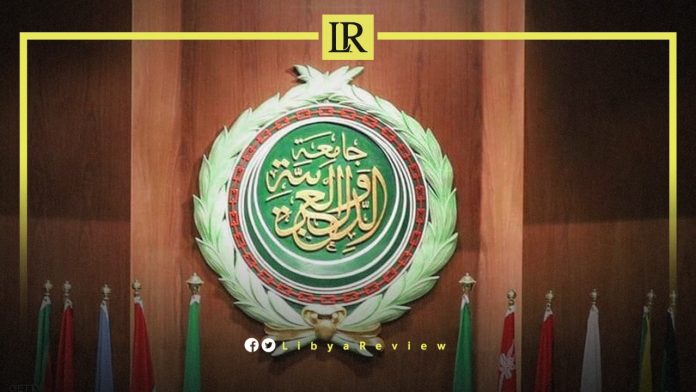 Libya is set to chair the 158th session of the Arab League (AL) Council at the level of Foreign Ministers on Tuesday.
The meeting will be attended by the Commissioner General of the United Nations Relief and Works Agency for Palestine Refugees in the Near East (UNRWA), Philippe Lazzarini.
The AL Council's Permanent Representatives are due to hold their meetings on Sunday and Monday.
The agenda of the ministerial meeting includes eight main topics that tackle different issues of joint Arab action at the political, security, legal, social, financial, and administrative levels.
The Foreign Ministers are due to discuss the political developments related to the Libyan crisis, the Palestinian cause, and the updates in Lebanon, Syria, and Yemen, as well as Iran's ongoing occupation of the three Arabian Gulf islands of Greater Tunb, Lesser Tunb, and Abu Musa.
They will also probe the security of navigation, energy supplies in the Arabian Gulf region, and the potential of taking a unified Arab position against Turkey's interference in the internal affairs of Arab countries. This will be discussed in addition to supporting peace and development in Sudan, Somalia, and Comoros.
The Arab ministerial meeting is due to explore the possibility of reaching a peaceful solution to the Djibouti-Eritrean border dispute, as well as discuss a draft resolution on a United Nations (UN) declaration that Iraq fulfilled the last installment of its financial obligations to the UN Compensation Commission
Notably, Libya is mired in a constitutional and political stalemate that has sparked increasing clashes, a dire economic situation, and demonstrations across the country by frustrated citizens, a senior UN official said last week.
Tensions have been rising for months in Libya as two Prime Ministers vie for power; raising fears of renewed conflict two years after a landmark truce ended the attempt of the commander of the Libyan National Army (LNA) Field Marshal, Khalifa Haftar, to seize Tripoli by force.
The clashes involved armed groups loyal to incumbent Prime Minister Abdelhamid Al-Dbaiba, the Head of the Government of National Unity (GNU) based in Tripoli, and others following his rival Fathi Bashagha, named in February as Prime Minister by a Parliament based in Libya's East.
Oil-rich Libya has been wracked by conflict since a NATO-backed uprising toppled and killed longtime leader Moammar Gaddafi in 2011.