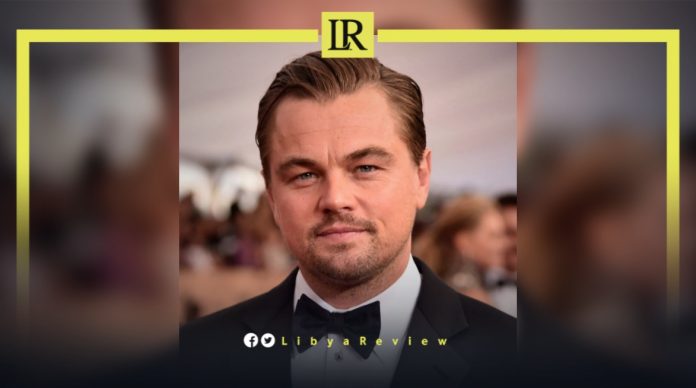 The Ukrainian model who was married to the grandson of the Libyan Interior Minister at the time of late Libyan leader Moammar Gaddafi was pictured partying with Leonardo DiCaprio in St Tropez.
According to the Daily Mail, the photo was taken around the same time she began using her maiden name after divorcing her husband – whose grandfather was Colonel Moammar Gaddafi's henchman.
The British newspaper revealed that Maria Beregova jetted off to the South of France after splitting with her husband, Ahmed Masoud Abdelhafid, 30.
The report noted that "the stunning Ukrainian reverted to her maiden name of Beregova during the trip, where she was pictured with Leo, 47."
It added that Beregova's former spouse Abdelhafid, who runs a property and fashion empire in Monaco, is the grandson of a former Interior Minister to Gaddafi.
Massoud Abdelhafid was labelled as Gaddafi's 'right hand man' and a 'walking encyclopedia'.
The Daily Mail explained that after Gaddafi was overthrown and killed, Massoud senior escaped to Cairo where he was reported to have died from illness in 2015.
Beregova grew up in Switzerland, attending a private boarding school, but currently lives in London where she is studying to take over her family's pharmaceutical enterprise.