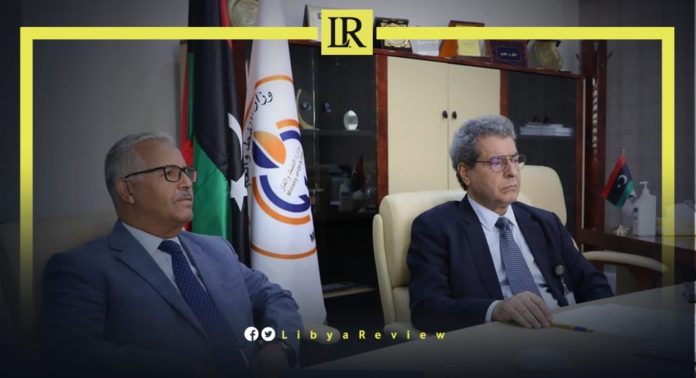 The 32nd meeting of OPEC oil ministers, renewed the exclusion of Libya from reducing production rates.
According to the Libyan Ministry of Oil and Gas, Minister Mohamed Aoun participated in the meeting via Zoom. They discussed a variety of topics, especially the workflow of the organization.
OPEC also discussed the cancellation of an estimated production of 100,000 barrels per day, for September.
The meeting was attended by Libya's Director General of the General Administration of Technical Affairs, Mustafa Abdullah bin Isa.
The next OPEC meeting will be held on 5 October 2022,
Notably, the German statistical website Statista said that Libya ranked first having the largest oil reserves in Africa, the fifth in the Arab world, and the ninth largest in the world.
In the report, the most prominent countries in terms of the volume of global oil reserves were highlighted. Only two countries accounted for more than one-third of the world's oil reserves.
The site indicated that Libya has the potential to obtain larger reserves of fossil fuels than we currently know, given that it remains largely unexplored. This is a result of previous sanctions imposed on foreign oil companies.
Hydrocarbons account for 95% of government revenue, but due to recent political instability, Libya's authority as an oil producer has been greatly hampered.
The untapped oil reserves are expected to boost further economic investments, as the country's political situation stabilises.