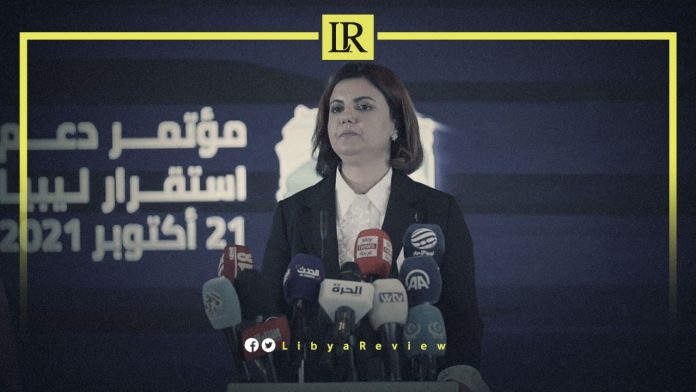 Egypt's Foreign Minister, Sameh Shoukry and his accompanying delegation withdrew from the meeting of the 158th ordinary session of the Arab League on Tuesday.
This took place when Libyan Foreign Minister, Najla Al-Mangoush began her speech, the official Spokesman for the Egyptian Ministry of Foreign Affairs, Ahmed Abu Zeid said in press statements.
This topic was discussed during the consultative meeting of Arab foreign ministers, before the start of the official session. He added that, "we have to wait for the outcomes of the Council's meetings throughout the day in this regard."
The 158th ordinary session is being held at the Arab League General Secretariat headquarters in Cairo, under the chairmanship of Libya which succeeded Lebanon.
The agenda of the ministerial meeting includes "eight main topics that tackle different issues of joint Arab action at the political, security, legal, social, financial, and administrative levels."
The FM's are due to discuss the "political developments related to the Libyan crisis, the Palestinian cause, and updates in Lebanon, Syria, and Yemen. As well as Iran's ongoing occupation of the three Arabian Gulf islands of Greater Tunb, Lesser Tunb, and Abu Musa."
They will also "probe the security of navigation, energy supplies in the Arabian Gulf region, and the potential of taking a unified Arab position against Turkey's interference in the internal affairs of Arab countries. This will be discussed in addition to supporting peace and development in Sudan, Somalia, and Comoros."
Notably, Libya is mired in a constitutional and political stalemate that has sparked increasing clashes, a dire economic situation, and demonstrations across the country by frustrated citizens, a senior UN official said last week.
Tensions have been rising for months in Libya as two Prime Ministers vie for power; raising fears of renewed conflict two years after a landmark truce.
Recent clashes took place in Tripoli, killing 32, and wounding 158.