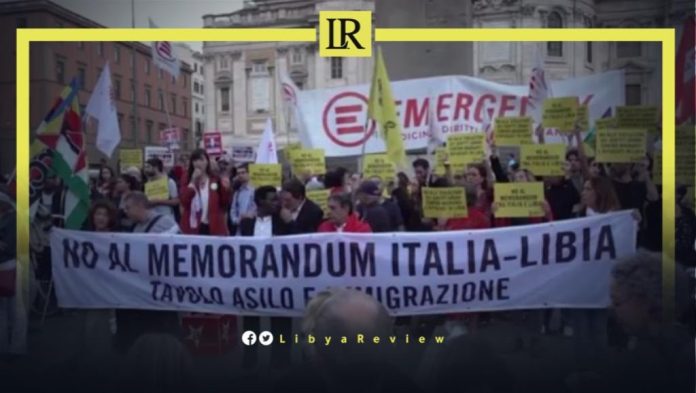 Human rights organizations demonstrated in Rome on Wednesday and Thursday, against the Italy-Libya agreement to prevent migrants and refugees from reaching European coasts.
The demonstrators claim human rights are being blatantly violated in Libya, where migrants and refugees depart to cross the Mediterranean sea.
The Memorandum of Understanding (MoU) on development, cooperation, illegal immigration, human trafficking, fuel smuggling, and reinforcement of border security was signed in February 2017.
According to the agreement, Italy would provide the Libyan Coast Guard with vessels and training, to help them to tackle human trafficking and illegal immigration.
But NGO's said serious abuses take place at the detention centers, and are calling for the MoU to be revoked immediately.
"If by 2 November the Italian government will not decide its suspension – the memorandum will be automatically renewed for another three years," the NGO's said.
The agreement has had dramatic consequences for thousands of migrants and refugees over the past five years. From 2017 to October 2022, nearly 100,000 people have been intercepted at sea by the Libyan Coast Guard, and forcibly taken back.
The organizations also asked the Italian government to "recognize its responsibility, and not renew agreements with Libya."
In 2012, Italy was condemned by the European Court of Human Rights for having pushed back people coming from Libya.
Since then, it has been frequently criticized by Amnesty International, and other human rights organizations, including the UN, and the EU.
The memorandum, "establishes radical outsourcing of the borders, installing a system of death on the borders, and in Libyan concentration camps," the NGO's said.
Numerous reports highlighting atrocities committed in Libya, financed by this agreement, are well known. Thousands of women, children, and men are trafficked, exploited, arbitrarily detained, tortured, and extorted.