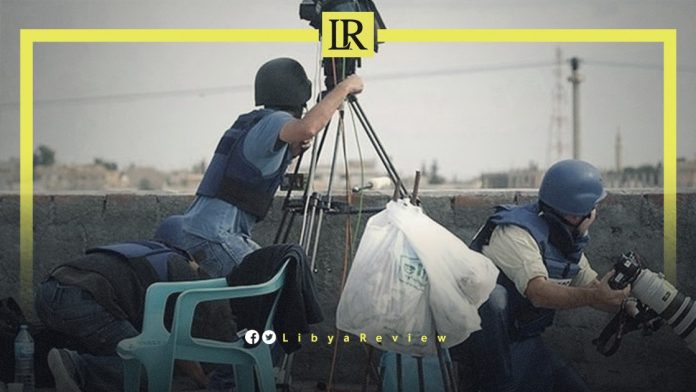 On the occasion of the International Day to End Impunity for Crimes against Journalists, Libyan human rights organizations claimed that "Libyan journalists and media personnel continue to be subjected to many violations."
The joint statement issued by 22 Libyan human rights organizations added that "there were 29 attacks against journalists committed from May 2020 to May 2021, and 70 attacks were recorded from 1 May 2019 to 30 April 2020."
The organizations indicated that the attacks "amounted to threats and attempted murder, in addition to a number of other serious violations such as; enforced disappearance, arbitrary arrest, beating, abuse, arbitrary dismissal, ban from work, attacks and escalation against the media, and judicial prosecution."
"Due to direct and indirect threats, many journalists were forced to either leave the profession of journalism, or leave Libya in search of a safe place," the statement added.
The human rights organizations called for the implementation of the safety of journalists report submitted by the United Nations High Commissioner for Human Rights (UNHCR).
They confirmed the necessity of "establishing an independent constitutional body in Libya that works on the independence and freedom of the media and organizes its work in accordance with professional standards."
As well as expressing support for the "recommendations of the United Nations on the role of free media in rooting out racism and xenophobia," and urged journalists to "adhere to the highest values of their profession and work to combat hate speech."
The organizations pointed out that journalists and media professionals in Libya "have been suffering for decades from the absence of an appropriate environment that allows them to carry out their work independently, and without interference from the authorities."
On the 2nd of November of each year, the world commemorates the International Day to End Impunity for Crimes against Journalists.