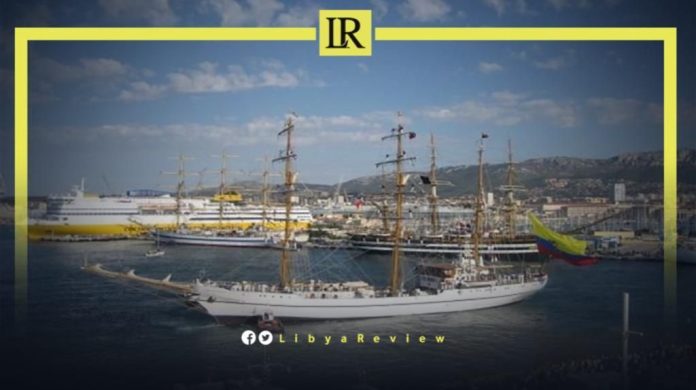 The humanitarian ship Ocean Viking rescued 230 migrants in the Mediterranean on Friday. They were then brought to the military port of Toulon (in southern France) to disembark. After which some were to be relocated to the rest of Europe, according to INFO website.
This is the first time that an ambulance boat operating off the coast of Libya has brought survivors to France. An exceptional welcome by "duty of humanity" underlined the French Minister of the Interior, Gérald Darmanin. He criticised "a very inhuman Italy" in contrast to France.
The Head of the Italian government Giorgia Meloni denounced an "aggressive, incomprehensible and unjustified" French reaction, recalling that her country welcomed nearly 90,000 migrants this year while European countries, including France, which had committed to l help by taking care of 8,000 people, had finally welcomed only 117.
In Toulon, the Ocean Viking, a ship chartered by the NGO SOS Méditerranée, docked at the military port.
The Ocean Viking was at sea for three weeks fas there was no Italian port where the migrants could disembark. Thie migrant group included 57 minors and 23 women.
In full presentation of a draft law on immigration to France, which plans to reform asylum procedures to deport more, the entourage of Gérald Darmanin specified that "those who do not receive asylum, will be removed directly from the waiting area."
"The possibility of deporting is the principle of the waiting area. But for people who have just arrived, who have survived a crossing of the Mediterranean, it raises the question of whether they will be able to immediately deliver a story and a state of the persecutions they face in good conditions", Laure Palun said, who heads Anafé (national association for border assistance for foreigners).
The leader of France's far-right party, Marine Le Pen, called for the return of migrants, "it is necessary that these ships which bring migrants recovered at sea to safety bring them back to their port of departure."
A landing in France "is a situation that must not happen again," said SOS Méditerranée. The NGO will go back to sea "because there have been more than 20,000 deaths since 2014 in the Mediterranean Sea and we do not accept that this sea becomes a cemetery." Médecins sans Frontières also indicated that its rescue vessel, the Geo Barents, will resume rescues.