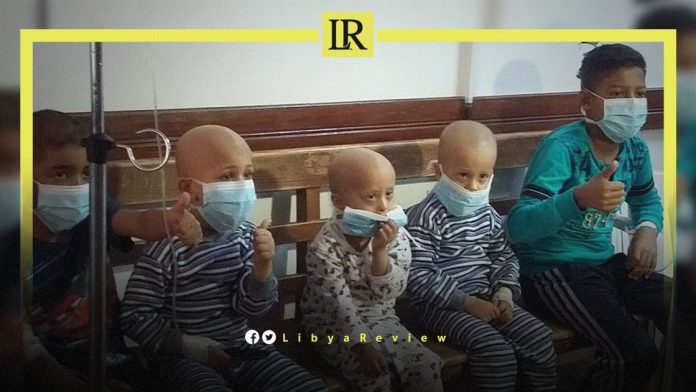 The Libyan Ministry of Health has blamed the Central Bank of Libya (CBL) for the death of 9 children battling cancer. This is after the CBL refused to open the necessary documentary credits to send them to receive treatment abroad.
The children passed away at the Children's Hospital for Medicine and Surgery in Benghazi, eastern Libya.
"We asked the Central Bank to open the necessary documentary credits for the Hussein Specialist Center in Jordan, to send these children to receive treatment abroad two months ago," the statement said. "But the bank has not yet approved our request yet," it added.
The Ministry appealed to the legislative and oversight authorities to intervene, and urge the CBL to open the necessary documentary credits as soon as possible, in order to send other sick patients for treatment abroad.
The Ministry also disclaimed its responsibility for any delay in this regard, blaming the CBL for any consequences.
The Central Bank suffers from institutional division, as there are two governors; in the east and west of the oil-rich country.
In September, the Speaker of the Libyan Parliament, Ageela Saleh said the CBL Governor Al-Siddiq Al-Kabir "has lost his legal status, and is no longer affiliated with the Parliament." Saleh assigned the Deputy Governor of the CBL, Ali Al-Hibri as acting Governor in July 2022.
For his part, the Head of Libya's High Council of State (HCS), Khaled Al-Mishri affirmed the necessity of replacing all Heads of Sovereign Positions in Libya, including Al-Kabir.
In a televised interview, in October 2022, Al-Mishri said the elections "require the unification of the sovereign bodies and institutions. Changing all sovereign positions is inevitable, and irreversible. We will not back down from this."