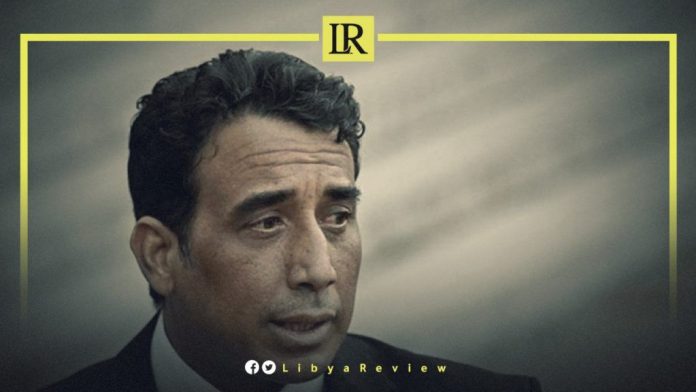 Head of the Libyan Presidential Council (PC), Mohamed Al-Mnifi announced that he had contacted the Greek Ministry of Foreign Affairs to clarify the reasons Foreign Minister, Nikos Dendias cancelled his visit to Tripoli.

In a statement, Al-Mnifi said that the Presidential Council is "keen on continuing friendly relations with all countries."

He added that the Presidential Council "seeks to strengthen these relations on the basis of mutual respect and international rules regulating diplomatic work, to avoid hindering and disturbing the peace of those relations," noting that Greece is "at the forefront of those countries."

In his statement, Al-Mnifi stressed the PC's keenness to "remove all causes of misunderstanding, avoid any diplomatic incidents, and reject any escalatory steps."

Dendias cancelled his trip to the Libyan capital, minutes after arriving at Tripoli's Mitiga International Airport, according to the Libyan Foreign Ministry.

After the plane landed, his Libyan counterpart Najla Al-Mangoush was waiting to receive him, "the Greek FM refused to disembark the plane, and returned to Athens without any clarifications," according to a statement. However, Libyan local media reported that Dendias redirected his plane to Benghazi, in Libya's east, where the Libyan Parliament and the rival Bashagha government are located.

The Libyan Foreign Ministry expressed its "deep dissatisfaction and disapproval of the behaviour of the Greek FM." It promised to take diplomatic measures to "preserve the prestige and sovereignty of the state of Libya." The statement added that Dendias had "adopted crude policies and positions against the interests of the Libyan state."

"Dendias's unbalanced statements affected the sovereignty of Libya, and its right to relations that fulfil the aspirations of its people," the Libyan Foreign Ministry noted.

The statement alludes to Dendias' repeated rejection of the recently signed energy agreement between Libya and Turkey.

Tensions rose between Libya's Tripoli-based government and Greece after Libya and Turkey signed a series of economic agreements that included potential energy exploration in maritime areas. The agreements will allow for oil and gas exploration in Libyan waters, and come three years after the two countries signed a maritime border deal, Turkish Foreign Minister Mevlüt Çavuşoğlu said after signing the MoU in Tripoli.