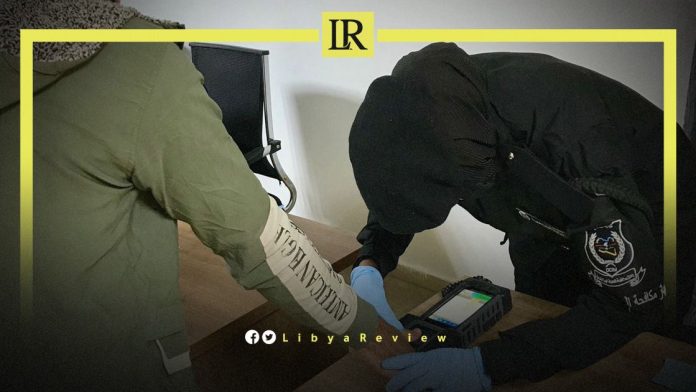 The International Criminal Police Organisation (Interpol) said it has dispatched a team on the ground in Libya to conduct a "HOTSPOT" operation to help arrest terrorists.

In a statement on Twitter, Interpol said the team will "detect cross-checking fingerprints and facial images against Interpol's databases, in order to catch criminals and terrorists looking to hide in migrant flows."

The HOTSPOT initiative uses biometric data to help detect foreign terrorist fighters and criminals who try to cross borders illegally. At the same time, it disrupts the networks that facilitate such travel.

"In the first instance, the project aims to increase the number of checks that our member countries make against the two databases. In the long term, this will help detect foreign terrorist fighters and criminals who try to cross borders using irregular migration flows," it added.

As part of the operations, Interpol trains national officers in the use of handheld biometric collection devices. It also provides a combination of technical infrastructure, mobile technology, and training to deliver a sustainable and integrated mechanism to reinforce border security.

Notably, the European Union Border Assistance Mission in Libya (EUBAM) said it had conducted a 10-day tailored intelligence and analysis training in Tunis. Participants came from the Libyan Counter-Terrorism Centre, Ministries of Interior and Justice, and intelligence services.

The training was provided in cooperation with Interpol. "This tailored training represented an important opportunity to bring together representatives of our different Libyan partners to strengthen law enforcement capacity and enhance cooperation between Libyan authorities and Interpol," EUBAM's Head of Mission, Natalina Cea said.

In May, the Head of Libya's Interpol National Central Bureau, Adel Bentaleb claimed that there has been a marked increase in drug traffickers using Libya as a transshipment point. This includes drugs from as far as South America.