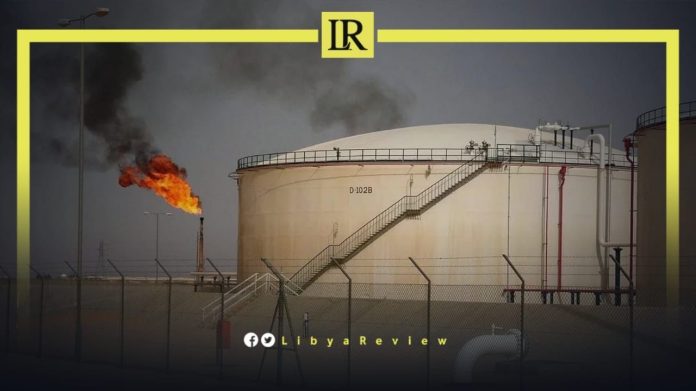 In the monthly oil market report issued by OPEC, Libya topped the list of oil producers in Africa during October. The report added that Libya's production increased by 6,000 barrels per day.
Libya topped the list with 1.163 million barrels per day, followed by Angola with a record of 1.067 million barrels per day, Algeria with 1.060 million barrels per day, while Nigeria's oil production amounted to 1.024 million barrels per day.
According to the report, Libya succeeded Nigeria, which is producing far below its average of 1.493 million bpd in 2020, and 1.323 million in 2021.
Oil production decreased by 210,000 barrels per day during October 2022, to fall for the first time in 5 months. This is primarily due to a decline in supplies from Saudi Arabia and Angola, according to the OPEC+ agreement.
According to the monthly report, the total crude production by the 13 member states decreased to 29.494 million bpd in October, compared to 29.704 million bpd in September.
The decline comes as part of the OPEC + agreement to reduce supplies by 100,000 bpd in October. It also announced a new policy, early last month, aimed at reducing oil production by two million bpd from the beginning of November 2022, until December 2023.
Libya has been in chaos since a NATO-backed uprising toppled longtime leader Muammar Gaddafi in 2011. The county has for years been split between rival administrations, each backed by various militias and foreign governments.
The current stalemate grew out of the failure to hold elections in December, and the refusal of Prime Minister, Abdel-Hamid Dbaiba to step down. In response, the country's eastern-based Parliament appointed a rival Prime Minister, Fathi Bashagha, who has for months sought to install his government in Tripoli.