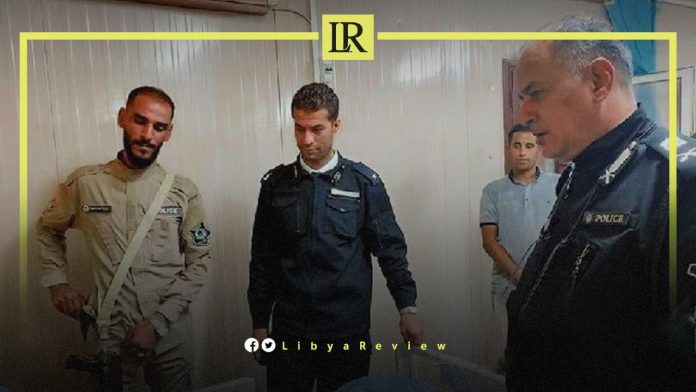 A member of the Libyan Bani Walid Security Directorate, Mohamed Saleh said that two members of the Criminal Investigation Department were injured in clashes with wanted criminals.

Saleh told "Al Wasat" newspaper that the two security personnel were taken to General Hospital for treatment, and confirmed that their health condition remains stable.

Saleh stated that the Security Directorate "declared a state of emergency and launched an extensive security operation inside the city to arrest the perpetrators, and refer them to the competent authorities to bring them to justice."

Days ago, the Benghazi Security Directorate announced the arrest of members of a human smuggling network.

The directorate said in a statement that a Sudanese human smuggler, who used to receive over 7,000 dinars from every migrant wishing to cross the Mediterranean to Italy was arrested. Most of the migrants were Bangladeshis and Sudanese expatriate workers.

According to the statement, the Security Directorate coordinated with one of the migrants to lure members of the smuggling network. The boat used in smuggling operations was also confiscated after the arrest.

The defendants confessed to carrying out about 20 operations by sea, across the shores of the Ganfouda and Dariana regions. Legal measures were taken against the accused, and they were referred to the Public Prosecution.

Last week, Libyan security forces arrested a gang of foreigners on charges of arranging to smuggle a group of migrants to Europe. The Tripoli Security Directorate said that the "forces of the Gharbi Police Station arrested a foreign gang, intending to smuggle a group of expatriate workers through one of the coastal ports."

The directorate said that the members of the gang received $2,700 from each migrant for transporting them by rubber boats across the Mediterranean. The statement did not reveal the identity of the gang, nor their nationalities.

The statement pointed out that a member of the investigation department "disclosed important information that contributed to developing a plan, and setting up a tight ambush to arrest the group." The accused have confessed to the charges, and the necessary legal measures have been taken against them.