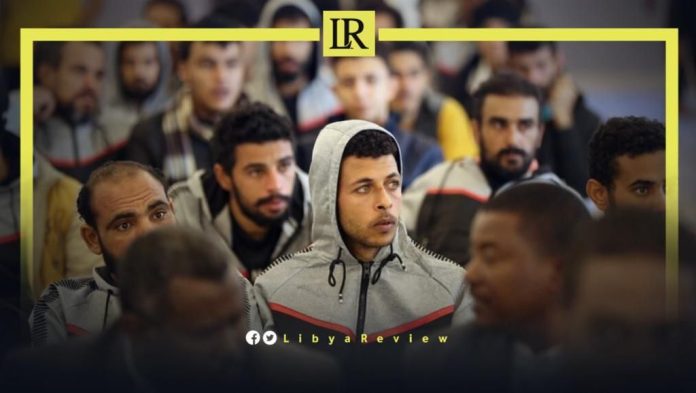 On Thursday, Libya deported more than 200 migrants across its land borders, to their countries of origin.
According to Nasser Al-Khatroushi, Head of the Deportation Office of the Anti-illegal Immigration Department, the migrants, who consisted of 105 Egyptians, 101 Chadians, and 20 Sudanese, were deported by land to their countries.
The operation was organized by the Interior Ministry of Prime Minister Abdel-Hamid Dbaiba's Tripoli-based government, whose authority is contested by a rival administration in Libya's east.
But a deal with authorities there, and in the south enabled coordination of the expulsions.
War-ravaged Libya is a conduit for thousands of people each year fleeing conflict and poverty across Africa, seeking refuge across the Mediterranean in Europe.
Most enter via the country's vast southern borders in the Sahara desert.
Police Spokesman, General Ahmad Abu Kraa said holding centers for detained migrants had become "overwhelmed, which is creating a lot of problems".
Libya is regularly criticized for its treatment of migrants, with rights groups alleging horrific treatment at the hands of trafficking gangs and inside state-run detention centers.
Authorities and armed groups operating under state auspices have repeatedly been accused of torture, rape, and other abuses.
The United Nations had previously handled the repatriation of refugees from Libya. The deal between authorities in the west, east, and south has enabled the Anti-illegal Immigration Agency to work in a unified way across the country.
According to the International Organization for Migration (IOM), a total of 20,842 migrants, including women and children, have been rescued at sea and returned to Libya this year.
500 migrants have died, and 863 others have gone missing off the Libyan coast, the IOM said.