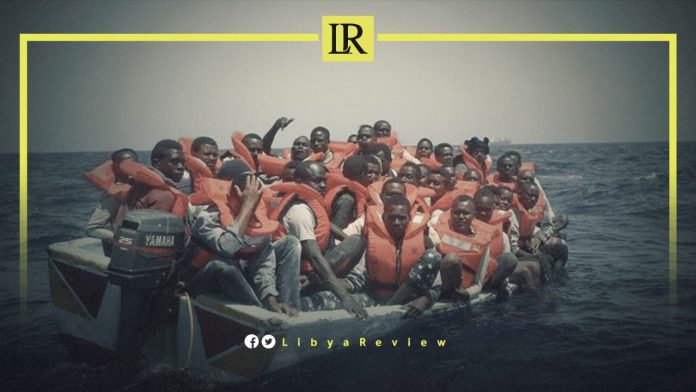 The European Center for Constitutional and Human Rights (ECCHR), with the support of NGO, Sea-Watch, has filed a Communication to the International Criminal Court (ICC) concerning the "commission of crimes against humanity against migrants and refugees who have been intercepted at sea, and systematically returned to and detained in Libya."
According to a statement issued by the ECCHR on Wednesday, the NGO's urged the ICC to "investigate the individual criminal responsibility of high-ranking officials of EU member states and EU agencies, regarding multiple severe deprivations of liberty that began with interceptions at sea between 2018 and 2021."
"Alleged co-perpetrators include high-level European politicians such as the former Italian Interior Ministers, Marco Minniti and Matteo Salvini, the current and former Prime Ministers of Malta Robert Abela and Joseph Muscat, the former High Representative of the Union for Foreign Affairs and Security Policy, Federica Mogherini, and the former Executive Director of Frontex, Fabrice Leggeri. As well as Italian and Maltese Rescue Coordination Centers members and EUNAV FOR MED and the European External Action Service (EEAS) officials," the ECCHR noted.
It claimed that, EU agencies and EU member states have "increased their capacity-building and operational support for the Libyan Coast Guard, since 2016." They have provided it with funding, patrol boats, equipment, and training, as well as by directly participating in specific interceptions by providing information on the location of boats in distress.
"Such support and collaboration tend to demonstrate the decisive role that high-ranking EU officials play in the deprivation of liberty of migrants and refugees fleeing Libya," the statement added.
"The Communication is based on first-hand evidence obtained through Sea-Watch and other sea rescue and civil society organizations, as well as investigative journalists. It analyzes 12 incidents of deprivation of liberty at sea, highlighting the individual responsibility of high-ranking perpetrators," the ECCHR said.
According to the statement, "the conducted interceptions at sea and subsequent returns of migrants and refugees to Libya are not search and rescue missions that save lives. "
The two NGO's called for a "thorough investigation by the ICC of the alleged crimes against humanity committed against migrants and refugees at sea and subsequently in Libya, including those perpetrated by high-ranking officials of EU member states and EU agencies."
It also urged for "an immediate end to any policy, funding or program by the EU and its member states, which aims to externalize European borders by containing migrants in Libya."
"A civilian, non-military, state-financed and -coordinated, area-wide European SAR operation that functions in accordance with maritime and human rights law across the Mediterranean, and that fulfils the duty to render assistance to people and disembark them in a safe place," the statement concluded.