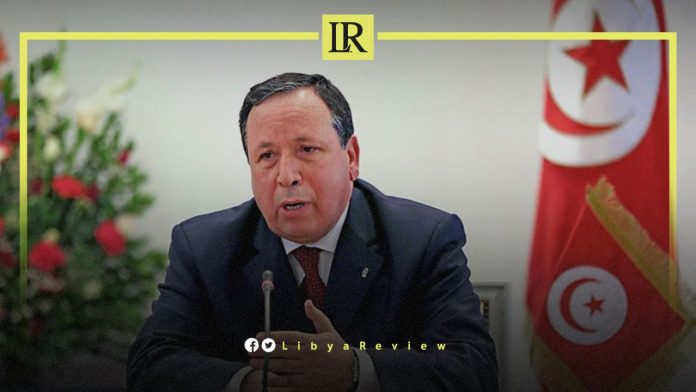 The former Tunisian Foreign Minister, Khemaies Jhinaoui, said that Tunisia is absent from the Libyan file. He added that Tunisia's rule is unclear and weak.

Jhinaoui confirmed that when he was at the head of the Ministry of Foreign Affairs, he took many initiatives to end the Libyan crisis and activate the intra-Libyan solution to this crisis. This includes tripartite initiatives with neighbouring countries, namely Egypt and Algeria.

The former Tunisian Minister indicated that Tunisia's influence is important in order to put an end to the crisis in Libya, but it remains insufficient. He noted that this requires coordination of efforts and hand-to-hand with the rest of the neighbouring countries and others in order to impose a peaceful internal solution to this file.

He stressed that the stability of Libya is part of the stability of Tunisia. He explained that the interest of Tunisia dictates that the way it deals with the file be bolder and more active. It takes the initiative in order to impose an intra-Libyan solution to the crisis.

As for the international position on the Libyan file, the Tunisian diplomat highlighted that the Russian-Ukrainian war and other developments the world is currently witnessing have somewhat reduced interest in this file.

Jhinaoui pointed out that the international position is divided regarding the Libyan file. There is relative stability in the situation in Libya. "This allows the Libyan patriots to take the initiative to impose a peaceful solution and internal consensus, and to push for holding elections in order to end the crisis."

The Tunisian former Foreign Minister said that the outcomes and results of the working visit that the Prime Minister of the Government of National Unity (GNU), Abdelhamid Al-Dbaiba, recently paid to Tunisia, were normal and were not at the expected level.

He noted that the visit dealt with old files and issues for which solutions were supposed to be found some time ago and before the visit of the Prime Minister of the GNU.