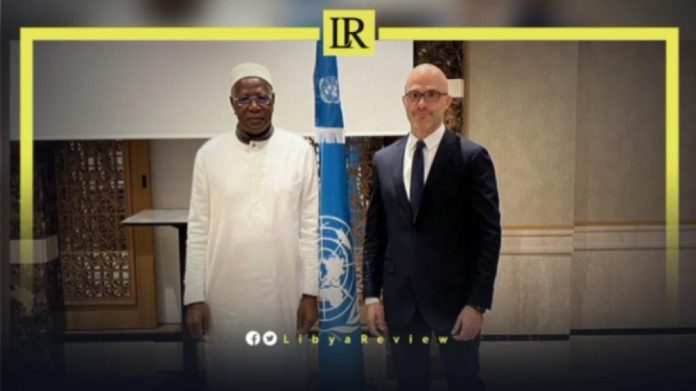 The Italian Special Envoy for Libya, Nicola Orlando, stated that Rome "strongly" supports the mediation of the United Nations Envoy to Libya, Abdoulaye Bathily.
After his meeting with the Senegalese diplomat at the UN, Orlando said that Italy strongly supports the mediation efforts, in favour of "a Libyan path towards elections that lead to a consensual and inclusive government, and a fair use of national resources."
"I confirmed Italy's respectful and convincing support for his mediation," Orlando said.
"I commended his consultations and comprehensive efforts to finalize a constitutional basis as a precondition for elections," he added. He also stressed the need for "institutions and their leaders to put the democratic aspirations of the people above their own."
Last week, Bathily held a meeting with the Prime Minister of Libya's Government of National Unity (GNU), Abdel-Hamid Dbaiba in Tunis. Bathily affirmed that "all the mission's endeavours with the Libyan parties will be focused on holding the country's national elections as soon as possible." In turn, Dbaiba claimed that his government is "fully ready" to organise elections in Libya.
The meeting was devoted to "following up on the political situation" and "the results of Bathily's local and international visits."
Libya has been in chaos since a NATO-backed uprising toppled longtime leader Muammar Gadaffi in 2011. The county has for years been split between rival administrations, each backed by various militias and foreign governments.
Italian Prime Minister, Giorgia Meloni said that, "Libya's stability is an absolute priority of Italy's strategy, as it is an essential element to ensure the security of the entire region. We are ready to do our part to achieve this stability in support of the United Nations, while respecting Libyan sovereignty."