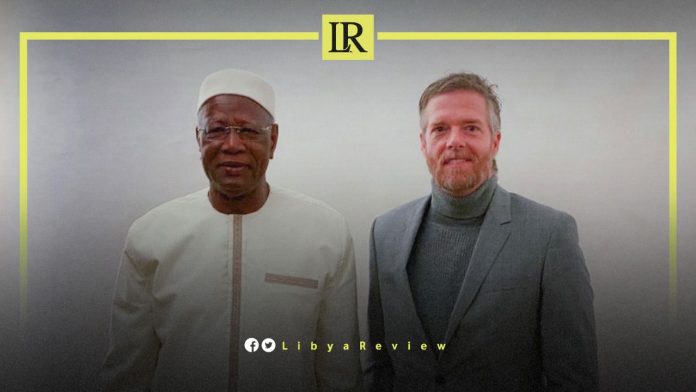 On Saturday, the Chargé d'Affaires at United States (US) Embassy in Libya, Leslie Ordeman, said that he met with United Nations (UN) Envoy to Libya, Abdoulaye Bathily, stating that the US fully supports Bathily's efforts for dialogue among Libyans to reach elections.

"We fully support his efforts in leading dialogue among Libyan political institutions that can accelerate Libya's path to elections and echo his message about the necessity to reach solutions to the current crisis," the US Embassy in Libya quoted Ordeman.

On his part, US State Department Spokesperson, Ned Price, confirmed that the Libyan Parliament and the High Council of State (HCS) must play a role in the elections, saying that the matter is not up to the Government of National Unity (GNU) alone.

Price added that Washington supports Bathily's efforts to urge the Libyan parties to work in good faith in order to reach a consensual agreement on a constitutional framework as well as a specific timetable for elections.

The US State Department Spokesperson also confirmed that the elections are the only way to a "unified" national government in Libya.

On Thursday, the US Special Envoy to Libya Ambassador, Richard Norland, affirmed his country's support for the efforts of the UN Special Envoy and Libyan military professionals in their efforts to unify Libya's military and remove foreign forces, fighters, and mercenaries from the country.

These remarks came during the meeting of the co-chairs of the Security Working Group (SWG) for Libya, represented by the African Union (AU), France, Italy, Turkey, and the United Kingdom (UK) and the United Nations Support Mission in Libya (UNSMIL) in Tunis.

"Libyans deserve a united military capable of defending the North African country's sovereignty just as they deserve a democratically elected government that represents all Libyans," Norland said as quoted by the US in a statement via Twitter

He continued, "the US looks forward to partnering with such a military under the civilian authority of such a government."

Libya has been in chaos since a NATO-backed uprising toppled longtime leader Moammar Gaddafi in 2011. The county has for years been split between rival administrations, each backed by various militias and foreign governments.

The current stalemate grew out of the failure to hold elections in December, and the refusal of Prime Minister Abdelhamid Al-Dbaiba to step down. In response, the country's eastern-based Parliament appointed a rival Prime Minister, Fathi Bashagha, who has for months sought to install his government in Tripoli.